Indian Presidential Polls
Mulayam's vote rejected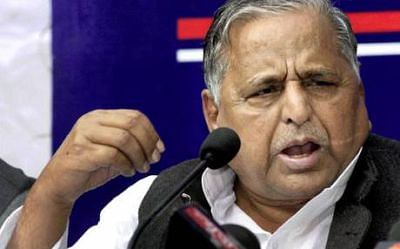 The Election Commission yesterday rejected Samajwadi Party leader Mulayam Singh Yadav's vote in the presidential poll and directed the Returning Officer (RO) not to count it as the secrecy of the ballot had been violated.
In a faux pas, Yadav had on Thursday cast his vote in favour of BJP-backed candidate PA Sangma instead of UPA nominee Pranab Mukherjee but realised his mistake to make a correction.
Yadav, who was among the early voters, after marking his vote for Sangma, tore the ballot paper and sought a fresh one from the polling officer, according to sources.
The SP chief then marked his correct preference on the fresh ballot paper.
The Sangma camp had lodged a complaint with the RO, VK Agnihotri, who is the Lok Sabha Secretary General, and sought cancellation of the second ballot paper issued to Yadav.