Managing diabetes and its risks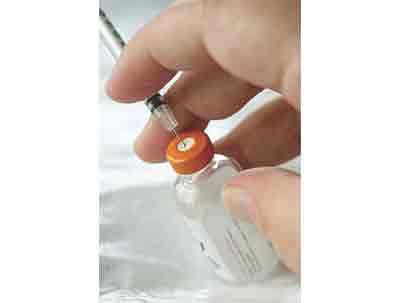 The holy month of Ramadan — the month of fasting and prayer has arrived again. But for the millions of Muslims with diabetes, it can be a challenging time of fluctuations in blood sugar level that can be dangerous, even deadly! With proper evaluation of physical condition, taking extra precaution and adjustment of medicine, Muslim diabetics can manage their condition better in this holy month.
Although the holy Quran specifically exempts those who are sick or suffer from a chronic condition such as diabetes from fasting, many at risk patients with diabetes insist on fasting during Ramadan; thereby creating a medical challenge for themselves and their physicians. It is therefore important that they should be aware of potential risks that may be associated with fasting during Ramadan.
Fasting during Ramadan has been uniformly discouraged by the medical profession for patients with diabetes. In this regard, a large epidemiological study was conducted in 13 Islamic countries on 12,243 individuals with diabetes who fasted during Ramadan. It showed a high rate of acute complications like hypoglycaemia (decrease blood sugar), hyperglycaemia (high blood sugar), Diabetic Ketoacidosis (life-threatening condition characterised by thirst, vomiting, confusion, dry skin, dry mouth, breathing difficulty etc.), dehydration and thrombosis (a blood clot inside a blood vessel). It is essential that patients have the means of monitoring their blood glucose level multiple times daily. This is especially critical in patients with type 1 diabetes and in patients with type 2 diabetes who require insulin.
The diet during Ramadan should not differ significantly from a healthy and balanced diet. The common practice of ingesting large amounts of foods rich in carbohydrate and fat, especially at the sunset meal, should be avoided. It is also recommended that fluid intake should be increased during non fasting hours and that the predawn meal should be taken as late as possible before the start of the daily fast.
Normal levels of physical activity may be maintained. However, excessive physical activity may lead to higher risk of hypoglycemia and should be avoided, particularly during the few hours before the sunset meal.
All patients should understand that they must always and immediately end their fast if hypoglycemia (blood glucose less than 3.3 mmol/L) occurs, since there is no guarantee that their blood glucose will not drop further if they wait or delay treatment.
Fasting should also be broken if blood glucose reaches above 3.9 mmol/L in the first few hours after the start of the fast, especially if insulin or diabetic drugs are taken at predawn. Again, the fast should be broken if blood glucose exceeds 16.7 mmol/L.
Patients should avoid fasting if they are sick. All diabetics who wish to fast during Ramadan should take necessary precaution and safety measures, preferably consulting with their physicians. These include medical assessment 2 months before Ramadan and educational counselling regarding self-care, signs and symptoms of high or low sugar, blood glucose, meal planning, physical activity, medication and management of acute complications.
The write up is based on report "Recommendations for Management of Diabetes During Ramadan" published in The American Diabetes Association (ADA). The writer works at Department of Endocrinology, BIRDEM Hospital, Dhaka, Bangladesh. Email: [email protected]