"Class of 79 Charukala"
Exhibition at Gallery Cosmos-2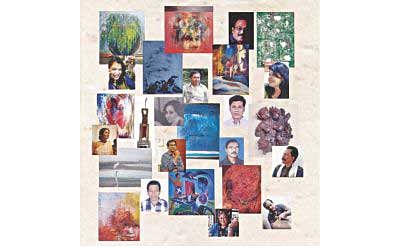 Gallery Cosmos-2 in Mohakhali has organised a group art exhibition titled "Class of 79 Charukala". The exhibition was inaugurated on June 18, and is being supported by Shaheed Colonel Jamil Foundation.
Svend Olling, Ambassador of Denmark to Bangladesh, was present as chief guest at the inaugural programme. Former lawmaker Anjuman Ara Jamil was present as special guest. Artists Samarjit Roy and Mahmudul Haque were present as guests of honour.
Participating artists are Afrozaa Jamil Konka, Mokhlesur Rahman, Shapan Kumar Sikdar, Zahid Mustafa, Fahmi Khan, Dilruba Rosy, Uttam Kumar Karmakar, Mahbuba Karim Mini and others.
The exhibition will continue till June 24.