Europe faces 'make or break' moment
Says Greek ex-PM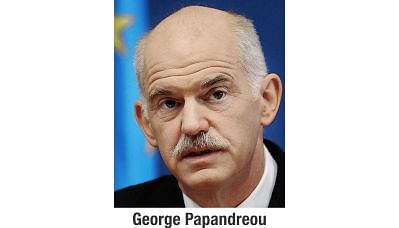 Greece's former prime minister George Papandreou yesterday said that Europe faced a make or break moment, adding that the euro currency's problems went far deeper than those of his own country.
Speaking as his countrymen went to the polls in a historic election, Papandreou said closer banking union was needed across the EU, but that it would be "catastrophic" for Greece if it had to leave the eurozone.
"I think we're at a make or break point in Europe," Papandreou, who stood down as leader of the Pasok socialist party in March, told the BBC.
"We must leave behind all this nationalistic rhetoric about who's to blame, whether it's about the southerners or the austere Germans or whatever.
"We need to work together, we need to pool our strengths."
Papandreou said Greece was merely a harbinger of the "deeper problems" in the European Union and the eurozone, particularly the lack of a banking union, common fiscal policy and common economic policy.
Papandreou said there was also a risk that extreme political groups across Europe could profit from the crisis, after the neo-Nazi party Golden Dawn entered the Greek parliament in the inconclusive general election on May 6.