Nitya Upahar teams up with Grameen-Uniqlo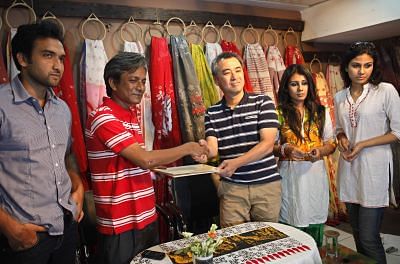 Grameen-Uniqlo clothes will now be available in the outlets of Nitya Upahar, a local fashion house, from June 20.
Tadahiro Yamaguchi, managing director of Grameen-Uniqlo Ltd, and Bahar Rahman, proprietor of Nitya Upahar, signed a deal in this regard in Dhaka yesterday, according to a statement of Nitya Upahar.
Grameen-Uniqlo is a not-for-profit social business in Bangladesh formed with the partnership of Grameen Bank of Bangladesh and Uniqlo of Japan.