UK minister arrives in capital today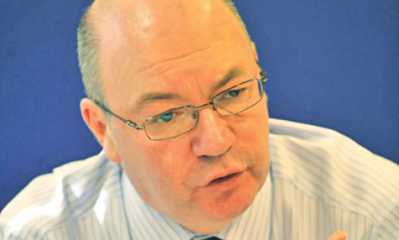 Alistair Burt, UK's foreign office minister for South Asia, will arrive in Dhaka today on his first official visit to Bangladesh.
During his three-day visit, Burt would hold talks with Prime Minister Sheikh Hasina, Foreign Minister Dipu Moni, Opposition Leader Khaleda Zia and civil society representatives, official sources said.
The aim of his visit is to reinforce the strong bilateral relationship and interests shared by the two countries, including supporting democracy, strong people-to-people links, development, trade and investment and climate change.
The British minister will also attend the celebration of the Queen's 60 years on the throne, said a press release of the British High Commission in Dhaka.
The UK is one of the largest investors in Bangladesh, with approximately £2 billion investment to date and some 70 UK-based firms operating successfully across Bangladesh.
The G8 nation also happens to be the third single largest destination for Bangladesh's exports, with readymade garments and seafood accounting for majority of its total sales.
The minister will visit Satexco, a UK-Bangladesh joint venture company at Savar Export Processing Zone at 10:00am today to inspect the progress made by UK's investment in the garments sector here.
On the second day, Burt is scheduled to inaugurate an exhibition themed on "Climate Change" at BRAC University at 10:45am and deliver a speech followed by an interactive session with the younger generation, titled "UK-Bangladesh relationship".
Later that day, he will visit projects funded by UKaid in Sylhet to see for himself how it has helped Bangladesh meet the challenges of urbanisation and social exclusion. He will also address a press briefing there on migration issues at 5:00pm.
The UK is the largest bilateral grant donor in Bangladesh, funding programmes to reduce poverty and help Bangladesh meet the Millennium Development Goals.
On Wednesday, the British minister will visit the National Swimming Complex in Mirpur to meet two Bangladeshi swimmers bound for London Olympics 2012.
Before his departure, he will address a press conference at the British High Commission Club.