Mamata non-committal on Pranab as president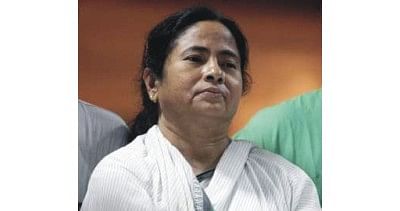 West Bengal Chief Minister Mamata Banerjee yesterday remained non-committal on backing Congress leader Pranab Mukherjee as president saying her party would strongly support Speaker Meira Kumar for the post.
"No, I didn't say but if allows him who am I to oppose it? It depends on the majority. It is a democratic country. He (Mukherjee) is finance minister...for Pranab Mukherjee I am very much sincere. About this I am very much serious. It's Congress party's decision (as to) who will be the candidate. We cannot say. I cannot interfere in Congress party's business.
"But if you ask my party's choice or the personal choice, then I'll say, I love Miera Kumar. She is a soft-spoken lady from the scheduled caste background," she told CNN-IBN.
She was replying to questions about her party's stand on the coming presidential election and why Mukherjee's name is not not on her wishlist for the post of president.
Banerjee also favoured former Governor Gopalakrishna Gandhi or former president APJ Abdul Kalam.
"These three names are better, I think so," she said, according to the transcript of the interview issued by the channel.
Asked about Pranab Mukherjee, the chief of Trinamool Congress, which runs a coalition government with the Congress in West Bengal, said, "Is he the son of Bengal? He may the son of world... I don't think so but it is his choice. I don't know."
To a query about Mukherjee not not being in Mamata Banerjee's wishlist for the post of president, Banerjee said "No. I didn't say. But if country allows him, who am I to oppose it."