Indian parties voice support to Sangma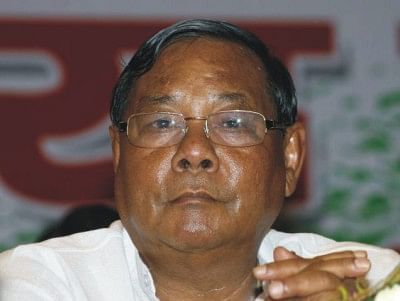 Injecting a new element in the presidential race, BJD and AIADMK appeared to be coming together to sponsor NCP leader and former Lok Sabha Speaker PA Sangma as a candidate in the coming presidential election.
Odisha Chief Minister and ruling BJD supremo Naveen Patnaik yesterday gave his party's backing to the 65-year-old tribal leader from Meghalaya.
"I think Sangma ought to be candidate for the highest post for the Rashtrapati Bhavan," he told reporters.
Describing Sangma as a prominent tribal leader, who had the experience of occupying the post of Lok Sabha Speaker, Patnaik said that he has already spoken to Tamil Nadu Chief Minister and AIADMK general secretary Jayalalithaa on the matter.
He had visited Chennai last week and met Jayalalithaa after their parleys last month in Delhi. The BJD leader, who said he had received a letter from the NCP leader on Wednesday, added he had consultations with senior leaders of the BJD before coming out with the backing for Sangma.
Interestingly, Sangma's own party has not taken any decision on what it proposes to do in the election. NCP supremo Sharad Pawar had already met Congress president Sonia Gandhi and held discussions on the issue.