Asean summit starts
Leaders call for lifting of Myanmar sanctions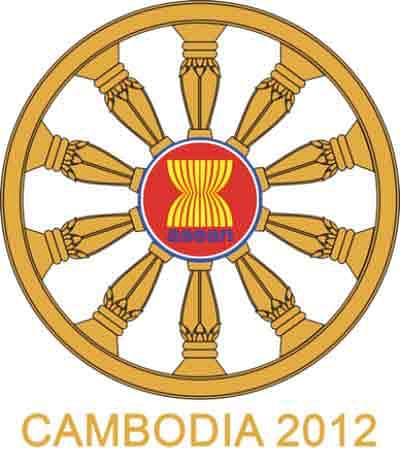 Southeast Asian leaders yesterday met for an annual summit dominated by Myanmar's historic reforms, North Korea's planned rocket launch and strategic maritime disputes with China.
Leaders of the 10-member Association of Southeast Asian Nations (Asean) convened in the Cambodian capital two days after by-elections in Myanmar.
The leaders called for Western sanctions against Myanmar to be lifted after its historic polls.
The call came amid international praise for Myanmar's by-elections on Sunday which gave democracy leader Aung San Suu Kyi, a Nobel laureate and former political prisoner, a seat in parliament for the first time.
The veteran dissident's National League for Democracy stormed to victory in 43 of the 44 constituencies where it fielded candidates in Sunday's polls, according to an election commission announcement on state television.
Leaders of the Association of Southeast Asian Nations (Asean) "call for the lifting of all sanctions on Myanmar", Cambodian Secretary of State Kao Kim Hourn told reporters on the sidelines of the bloc's summit in Phnom Penh.
"The lifting of sanctions would contribute positively to the democratic process and especially economic development of Myanmar," he said, quoting leaders inside the meeting room.
Myanmar President Thein Sein told reporters the polls were "held successfully", in his first public remarks on the vote.
Kao said the former general, who has overseen a series of dramatic reforms since taking office a year ago, told his counterparts inside the meeting room that he accepted the result.
Election monitors from Cambodia, which holds Asean's chair in 2012, have already declared the polls free and fair, and said sanctions imposed over the Myanmar military's long record of rights abuses should be lifted.
Asean secretary-general Surin Pitsuwan on Monday said the vote should contribute to the "reintegration of Myanmar into the global community".
The by-elections are the latest sign that Myanmar's military is genuine about loosening its grip on power after four decades of brutal rule which made the country a diplomatic pariah and economic backwater.
Over the past 12 months the country's quasi-civilian government has freed hundreds of political prisoners, eased media restrictions and welcomed the opposition back into politics.
At the last Asean summit in November, Myanmar was rewarded for its reforms by being promised the bloc's chairmanship in 2014.