Pakistan is finished
Said Time magazine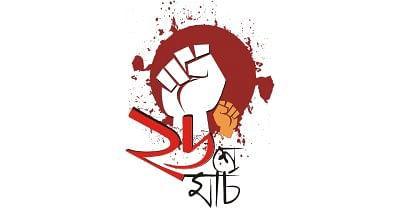 On March 13, 1971, London's The Economist news magazine reported that Sheikh Mujibur Rahman was effectively in charge of Pakistan's eastern province.
A few days earlier, on March 9, The Daily Telegraph noted that "Sheikh Mujibur Rahman appears to have declared the independence of East Pakistan."
In its editorial comment on the day, the newspaper had this to say about the unfolding events in the province, "Already we hear the putative name of the separate state that East Pakistan could become -- Bangladesh, Bengali land. The flag has been devised."
For its part, Time magazine in its March 15 issue acquainted its readers with the latest situation before drawing the conclusion, "Pakistan as it stands today is finished."
Within Bangladesh, the media consistently urged a speedy transfer of power to Bangabandhu Sheikh Mujibur Rahman. Where before the March 7 rally newspapers had called for a quick negotiated solution to the crisis, after Bangabandhu's declaration of March 7 they made it clear that nothing less than a transfer of power to the Awami League chief would be acceptable to the people.
It was a demand echoed by progressive political quarters in West Pakistan. They asked General Yahya Khan to accede to Mujib's demands in the overall interest of a united Pakistan. Politicians like Khan Abdul Wali Khan and Baluchistan's Abdus Samad Achakzai publicly endorsed Mujib's demands.
West Pakistani newspapers, which had so long toed the establishment line of opposing the Awami League's Six-Point plan for regional autonomy, now went public with their comments that if Pakistan was to be saved, it was a job that could be done on the basis of Sheikh Mujibur Rahman's four demands placed at the Dhaka rally of March 7.
On March 13, the martial law authorities in Dhaka issued an order asking all civilian employees working at military establishments to rejoin their duties. It was made clear that those who failed to comply with the order would have their services terminated and would be tried by the regime as absconders.