Bollywood actor Joy Mukherjee passes away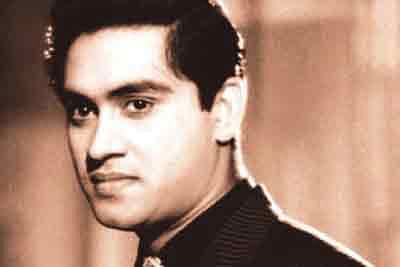 Actor Joy Mukherjee, who featured in some of the biggest musical hits of Bollywood in the 1960s, died in a hospital in Mumbai on Friday following a prolonged illness. He was 73.
Mukherjee, uncle to actresses Kajol and Rani Mukherjee, was admitted to hospital a few days ago following respiratory problems. He is survived by his wife and three children.
Ask old timers of Bollywood and they would immediately recall Mukherjee's hit song with Asha Parekh, giving his lips to Mohammad Rafi's number "Le gayi dil gudiya Japan ki" in the 1966 movie "Love in Tokyo".
The veteran actor took to acting almost by accident. His father, well-known producer Sashadhar Mukherjee who co-founded Fimalaya Studio, was looking for a hero for his "Love in Simla" when its scriptwriter Aghajani Kashmiri thought that Mukherjee would be ideally suited for the role. His successful debut was followed by a hat-trick of musical hit films "Phir Wohi Dil Laya Hoon", "Ziddi" and "Love In Tokyo".
Unlike the Joy Mukherjee-Asha Parekh successful on screen pairing, only one of Mukherjee's films with Saira Banu was a big hit at the box-office. Of the five films they did together, "Shagird", "Duur Ki Awaaz", "Aao Pyar Karen", "Saaz Aur Awaaz" and "Yeh Zindagi Kitni Haseen Hain" -- only the thriller, "Shagird" did well at the box-office.
Lanky and soft-faced Mukherjee endeared himself to women fans of the 1960s.
Yesteryears actress Mala Sinha, who acted opposite Mukherjee in "Humsaya", produced by him, recalled that he was "one of the most hard-working and disciplined actors of our time."
Mukherjee also acted in films such as "Ehsaan", "Puraskar", "Aag aur Daag", "Anjana", "Kahin Aar Kahin Paar", but his charm had faded by then. His days in Bollywood ended with the advent of Rajesh Khanna on the scene. In 1977, he directed "Chhaila Babu" featuring Rajesh and Zeenat Aman.