West urged not to turn back on hungry during austerity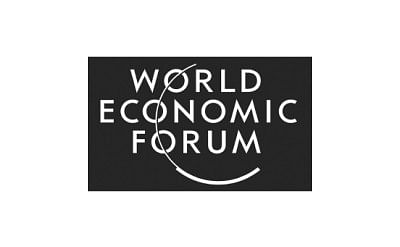 Leaders of the war against hunger yesterday said the financial crisis must not be used as an excuse by the richer world to renege on commitments, warning a failure to act would fuel unrest and immigration.
Ministers, business leaders and UN officials gathered at the annual Davos forum said that while the world was now producing more food than ever, there were also more mouths to feed and that a billion people were afflicted by hunger.
"Each morning nearly a billion people will wake up and be unsure how to fill even this humble cup," said Josette Sheeran, executive director of UN's World Food Programme told a debate here as she raised a modest plastic beaker.
"If people don't have food they have three options -- they can revolt, they can migrate, they can die."
The recent famine in parts of Somalia and food riots that have erupted in cities across Africa in the last few years have shown that a continent whose population is due to more than double by 2050 is already struggling to cope.
Bill Gates, the founder of Microsoft and now one of the world's most prominent philanthropists, said that high death rates from illnesses such as malaria and pneumonia could be attributed to the lack of food.
Britain's Overseas Development minister Andrew Mitchell, whose government has taken flak domestically for ringfencing its aid budget while slashing other areas of public spending, said it was vital not to leave the most vulnerable even more exposed.
"It's extremely important that at a difficult time in the international economy, richer countries stand by their commitments and promises to the poorest who are hit first and foremost," he told AFP.
French Agriculture Minister Bruno Le Maire said that it was vital that the West remembered that food security was not only an economic but also a moral issue.
But he admitted that "there is a risk that leaders in the west will go away from this issue of food security" at a time of financial crisis.
Le Maire said one way to avoid a repeat of crises such as the recent severe shortages of food in east Africa was to build up stockpiles.
Jose Graziano da Silva, the new head of the UN's Food and Agriculture Organization, insisted that it was not a question of not enough food to go round but rather how to distribute it -- especially in Africa.