LifeSize 220 demonstrates the benefits of remote communication in health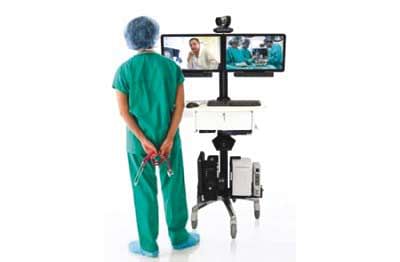 LifeSize, a division of Logitech and world leader in HD video collaboration, showed a demo of Room 220, the world's most powerful HD video communications system at The Daily Star Colloquium recently.
LifeSize's Room 220 focused on genuine human interaction by offering the most exceptional quality and user simplicity, making remote communications in healthcare far more superior, productive and true-to-life, notwithstanding its unique flexibility and cost efficient performance. Through Room 220, LifeSize redefines and delivers better care ensuring improved patient outcomes on an on-demand basis at any time, across any location, at a very minimal cost.
The product enables users to experience HD for under 1Mbps or take it to the top at 8Mbps, delivering the best performance at any bandwidth with Adaptive Motion Control for natural, uninterrupted communications. The advantages of LifeSize's relentless innovation for better and more affordable video collaboration through greater integration of medical equipment and content in sharing information visually will be extended to offer better health consultation for many people across the country.