The Artist wins four prizes at Critics' Choice Awards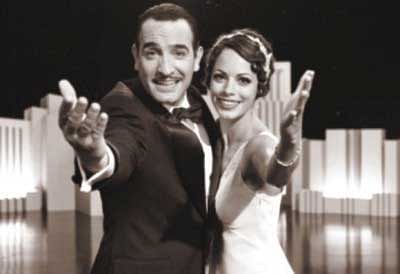 Silent film "The Artist" was the big winner at this year's Critics' Choice Awards, winning four prizes.
The movie took the evening's top award, best picture, as well as best score, best costume design and best director for France's Michel Hazanavicius.
"I made a silent movie. I don't like to speak so much," Hazanavicius said on stage as he accepted his prize.
"The Help" won three gongs including best actress for Viola Davis. George Clooney won best actor for "The Descendants".
"The Help", which was based on Kathryn Stockett's best-selling novel, is the story of African-American maids who are persuaded by a young white woman to secretly work with her on a book about their lives during the US civil-rights movement.
Octavia Spencer, who co-stars in the movie as a feisty, defiant domestic servant called Minny, scooped best supporting actress, while the film's cast were named the best acting ensemble.
As she picked up her prize, Davis said she was proud to have played a role in such an important film.
"I considered it my honour to pay homage to these women at this time period who were not allowed to dream and not allowed to find their purpose."
Martin Scorsese's family yarn "Hugo" came away with just one award, for art direction, despite being nominated for 11 prizes.
But the director picked up a special prize for his use of music in films, such as "The Last Waltz" and Rolling Stones documentary "Shine a Light".
Sean Penn picked up the Joel Siegel humanitarian award for his work in Haiti following the 2010 earthquake.
Others who accepted trophies at the ceremony, which was held at the Hollywood Palladium, included Christopher Plummer, named best supporting actor for "Beginners", and Thomas Horn who took home the best young actor prize for "Extremely Loud and Incredibly Close", a drama set in motion by the 2001 terrorist attacks in New York.
"Frankly, I didn't even imagine I would get this, but I have," Horn said.
"Harry Potter and the Deathly Hallows: Part 2" picked up two prizes for best make-up and best sound.
"Bridesmaids" was named best comedy movie, "Drive" scooped the award for best action movie and "Rango" won the best animated feature trophy.
The trophy for best foreign language film went to "A Separation" and Woody Allen's "Midnight in Paris" took home the prize for original screenplay.
"Moneyball" was named best adapted screenplay and "The Girl With the Dragon Tattoo" won best editing.
"The Tree Of Life" and "War Horse" shared the award for best cinematography and "Rise of the Planet of the Apes" was also recognised, winning the trophy for best visual effects.
The winners were voted for by members of the Broadcast Film Critics Association, the largest film critics organisation in the US and Canada.
Source: BBC