Sirleaf wins disputed Liberia polls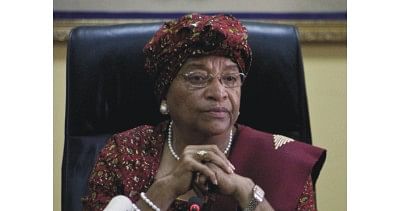 Liberian President Ellen Johnson Sirleaf was confirmed the victor Thursday of a run-off poll boycotted by the opposition, and vowed to reach out to her opponents and reconcile the divided nation.
Sirleaf's re-election was seen as a foregone conclusion after rival Winston Tubman pulled out of the race and urged his supporters to boycott the polls over fears the process was rigged.
The National Elections Commission announced that with results tallied from 86.6 percent of polling stations, Sirleaf had won 90.8 percent of votes cast and Tubman nine percent.
Only 37.4 percent of the country's 1.8 million registered voters cast their ballots in the election where major political parties boycotted the polls.