Setting up a tea auction market in Sylhet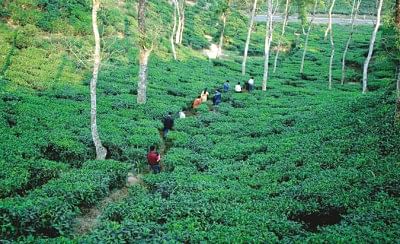 Bangladesh is one of the major tea producing and exporting countries of the world. Out of total 158 tea gardens, 135 are located in Sylhet and 23 in Chittagong.
But it is unfortunate that there is no tea auction market in Sylhet. The tea growers of Sylhet need to take their produce to Chittagong where the tea auction market is situated. It may be mentioned here that earlier, the main tea auction market was located in London, but after the partition of British-India in 1947, two tea auction markets were set up, one in Calcutta and theother in Chittagong.
Even after the independence of Bangladesh, the tea auction market continued to function from Chittagong. The Sylhet tea garden owners have long been urging the authorities concerned to set up a tea auction market in the region to reduce the hassles and delay in tea marketing and export. Since most of the tea gardens are located in Sylhet, it's logical and economically viable to set up a tea auction market in Sylhet.
I draw the attention of the government to the above issue.