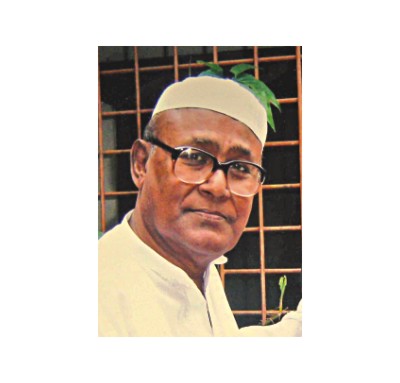 Rashid Talukder, one of the most acclaimed photojournalists in the country, died yesterday at the age of 72. As a war photographer in 1971, he took pictures that are considered to be major documents of the Liberation War.
Survived by two daughters and a son, the valiant freedom fighter breathed his last at 6:25pm at Square Hospital in the city. His wife passed away in 2008.
Rashid underwent surgery on September 11 following a brain haemorrhage earlier that day. After seven days, he was taken to his Bashabo residence. Earlier, on September 6, he had returned to Bangladesh after visiting his elder daughter Shahana Rashid Chowdhury in the US.
As his condition deteriorated on October 14, he was taken to Ibn Sina Hospital and on October 18 to Square Hospital. Since then, he had been on life support, said Shahana.
Talking to The Daily Star, she said she had come straightaway to the hospital on Sunday. "As I cried out 'Baba, Baba', he trembled a bit, giving us a hint that he felt our presence."
"Yesterday [October 24] was his birthday," she said, adding, "When I was beside my father, he lifted his left hand a little but could not speak. A few teardrops were rolling down his cheeks," she said.
"This was the last sign of life that I saw in him."
Rashid's cousin Sheikh Mohammad Sumon told The Daily Star the body would be kept at the mortuary of Square Hospital and taken to his Bashabo residence in the morning.
In accordance with his last wishes, Rashid will be buried beside his wife at Azimpur graveyard after Zohr prayers.
His first namaz-e-janaza will be held around 9:30am in front of his house. His body will then be taken to Shaheed Minar around 11:00am for the people to pay their last respect. His second namaz-e-janaza will be held at the Press Club at 12:00noon.
Born on October 24, 1939, in 24 Parganas, West Bengal (now Paschimbanga), India, Rashid worked as a photojournalist for 46 years.
His passion for photography had its roots in his childhood. He began working in the darkroom in 1945 when he was a student of class VIII.
Rashid joined the Daily Sangbad as a photojournalist in 1962, a career that he would pursue till the end. His work for the daily Ittefaq spanned 29 years.
For several decades, he recorded on his camera numerous aspects of people and life in Bangladesh.
Rashid received several honours at home and abroad. His iconic photograph of Bangabandhu Sheikh Mujibur Rahman delivering his historic March 7 speech in 1971 was nominated for entry in the Encyclopaedia on Southeast Asia, published by Cambridge University, England.
He received a Lifetime Achievement Award at Chobi Mela IV, an international festival of photography, Dhaka, in 2006 for his contribution to photography.
He won the prestigious 2010 Pioneer Photographer Award in All Roads Photography programme, a National Geographic project.
President Zillur Rahman and Prime Minister Sheikh Hasina expressed deep shock at the death of Rashid Talukder. They prayed for the salvation of his departed soul and conveyed their sympathies to the bereaved family members.
Information Minister Abul Kalam Azad, in his reaction, said the country had lost its best photographer and photojournalist.