Sadhu Mela begins in Manikganj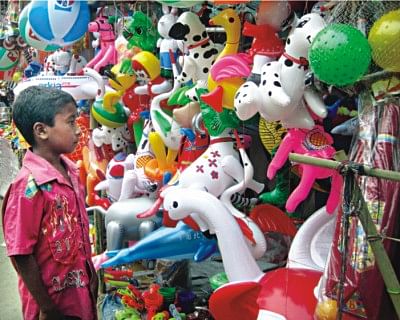 The month long traditional 'Sadhu Mela' began at Dakkhin Jamsa High School ground under Singair upazila in Manikganj on October 11.
Afzal Hossain, senior teacher of Dakkhin Jamsa High School and president of the fair management committee, said that thousands of people from all walks of life of the district and adjacent areas throng the fair everyday.
The fair management committee arranges the event every year after purnima (full moon), in which hundreds of Sadhus participate.
The puppet show, mini circus and jatra drew a large number of visitors.
Laboni Khanam, a BA student of the area, said that she comes to the fair every year and enjoys the festivity.
The fair will continue till November 10.