Actors become crooners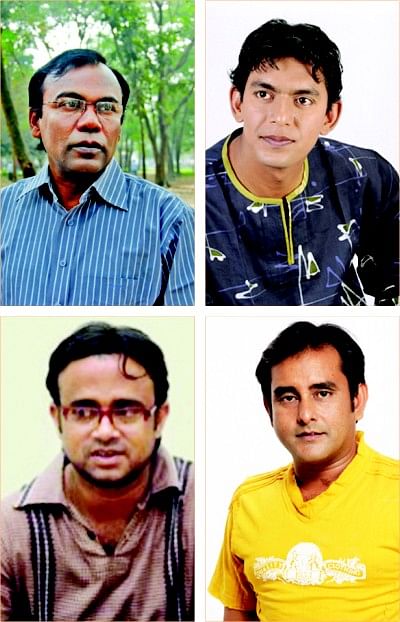 An audio album featuring actors Fazlur Rahman Babu, Chanchal Chowdhury, Shamim Zaman and AKM Hasan will be launched soon. Audio house CD Choice is producing the album, titled "Patri Ekta Chai".
Apart from singing seven songs, Shamim Zaman is also coordinating the album. About the progress of the album, Zaman informed that it will be launched soon. He also added that apart from the four of them, Mosharraf Karim would also feature in the album.
Fazlur Rahman Babu and Chanchal Chowdhury will sing two songs each, while AKM Hasan will sing one song.
Some of the songs have already been recorded. Amit has composed the songs.