Which is biggest frog on Earth?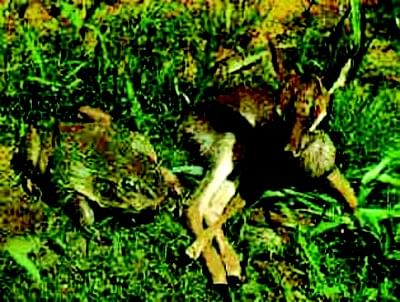 There are close to 4,000 known species of frogs, including toads. They range in size from less than half an inch to nearly a foot long and come in a rainbow of colors and patterns.
The biggest frog is the appropriately named Goliath frog (Conraua goliath) of Cameroon. They reach nearly 30cm (a foot) and weigh as much as 3,3 kilograms (7 lb). The smallest frog is the Gold frog (Psyllophryne Didactyla) of Brazil. They grow to only 9,8 mm (3/8 inch).