Bay watch
Threats from the Bay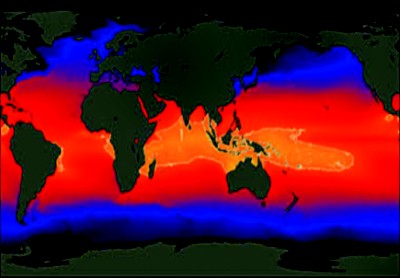 Day by Day Bangladesh is turning into a submerged landmass. According to The United Nations Intergovernmental Panel on Climate Change it has been predicted that the rising sea levels will devour 17 per cent of Bangladesh by 2050, displacing at least 20 million people where more than 155 million people live in the country. Lack of proper ocean observing system, 2012 might be the centenary of the sinking titanic of the low lands of Bangladesh The National Oceanic and Atmospheric Administration of Bangladesh, should focus on the exciting progress to date also shows the size of the remaining opportunity. We have measurably and pathetically few measurements of the oceans relative to their importance to life on Earth and the extent to which we rely on them for energy, weather, food and recreation. As it clearly has found the devastating impacts of Sea Surface Temperature (SST) rise and sea-level rise (SLR) on cyclonic storm surge flooding in Bangladesh. The rising of uneven sea levels do threaten to the residents in densely populated coastal areas near to Bay of Bengal.
According to Climate System Model of Bay of Bengal it can be illustrated that the heating by about 1 degree Fahrenheit, or 0.5 degrees Celsius, in the past 50 years, was occurred due to human-generated emissions of greenhouses gases and many more. The Quantifying of heat and fresh water balance, as well as the large-scale circulation changes, warm pool through the use of observations and numerical models can be crucial to understanding the subtle sea-level changes occurring in that region,The Bangladesh non-governmental organization Coastal Watch report claims of losing homes of an average of 11 Bangladeshis to rising waters every hour. Moreover,15 per cent of Sundarbans region on the northern shore of the Bay of Bengal will also be submerged by 2020. More frequent and extreme storms are likely to experience as the sea-water temperature in the Bay of Bengal rises due to global warming. Particular changes in monsoonal rain patterns which can alter river flows and land subsidence were all contributing to the inundation of land in the northern Bay of Bengal.
To reduce the possible losses due to global warming , rising in sea level it has become a burning requirement to promote a central forecasting system to describing, understanding, and predicting the Bay of Bengal's climate system is observation. Implementing such an approach requires the capability to routinely and rapidly detect and predict changes in the state of the coastal environment.
The writer is a PhD Student at Massachusetts Institute of Technology (MIT), USA.