Rooney suffers blackmail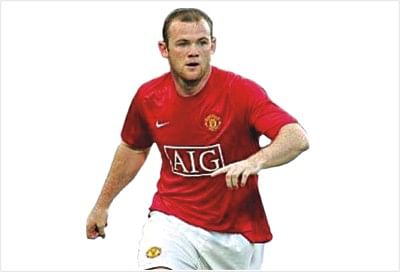 Three people appeared in a British court on Monday accused of trying to blackmail Manchester United and England striker Wayne Rooney and his wife Coleen for £5,000 ($8,100, 5,700 euros).
Lee Platt, 28, Jennifer Green, 25, and Steven Malcolm, 42, were charged with blackmail and handling stolen goods during a brief hearing at a court in Manchester, northwest England.
The plot allegedly took place after the footballer's wife lost her camera phone at an arena in Manchester after attending a concert by US band Black Eyed Peas in May last year.
-- Afp