Judgement on June 23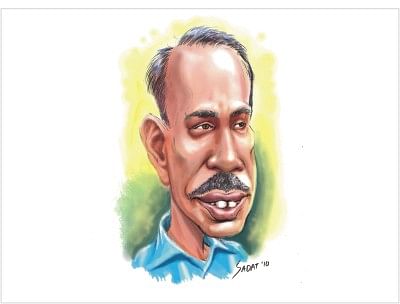 On June 23 a Dhaka court will deliver the verdict of a case filed against Koko in connection with siphoning off over Tk 20 crore bribe money to Singapore.
If convicted, Arafat Rahman Koko, youngest son of BNP chief Khaleda Zia, could get a sentence of seven years' imprisonment.
Ismail Hossain Saimon, son of former shipping minister late Akbar Hossain, is also accused in this case.
A Singapore court on January 2 punished a businessman of Singapore for keeping Koko's money in his personal account.
According to a report of The Straits Times, the court fined Lim Siew Cheng US $900,677 for transferring $317,000 of Koko to his account and holding on to it on Koko's advice.
In Bangladesh, the Anti-corruption Commission filed the case with Kafrul Police Station on March 17, 2009 in connection with siphoning off Tk 19.7 crore to Singapore.
In the case statement, the anti-graft body said the accused had laundered the money they got as bribes from China Harbour Engineering Company Ltd and Siemens for helping them win government contracts.
China Harbour got a Tk 351 crore contract to set up New Mooring Container Terminal and Siemens a Tk 239 crore contract to supply and install equipment for Teletalk, the state-owned mobile phone operator.
Koko was arrested on September 2, 2007 on other corruption charges and was released on parole for treatment in Bangkok on July 17, 2008. His parole was cancelled on August 19, 2010 for violating parole terms and was asked to return home. He did not return.
Saimon has been on the run since the case was filed.
Judge Mohammad Mozammel Hossain of the Special Judge's Court-3 yesterday set the date for verdict after hearing the closing argument of the prosecution.
Chief counsel for the ACC Anisul Haque told the court that they found evidence of Koko's involvement in laundering Tk 20.41 crore.
He pleaded the court to give Koko and Saimon the highest punishment under the Money Laundering Act, 2002, which is seven years' jail.
Earlier, the court recorded statements of 22 prosecution witnesses, including complainant ACC Deputy Director Abu Sayeed.
A total of 22 cases have been filed against Khaleda, her sons Tarique Rahman and Koko with different police stations during the caretaker and the present government tenure.