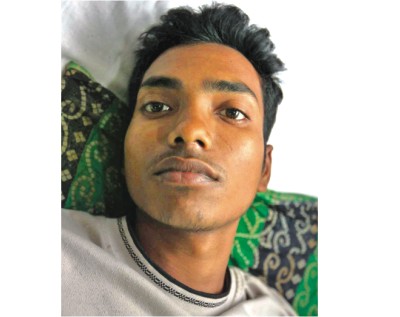 Unable to bear the costs of treatment, Limon Hossain's parents have appealed for financial help to all conscientious people of the society.
On March 23, 16-year old college student Limon from Chhaturia of Jhalakathi was shot in the leg by members of Rapid Action Battalion (Rab) as he went to bring back his family calf near his house.
Following the incident, Rab filed two cases against Limon accusing him of possessing firearms and obstructing law enforcers from performing their professional duty.
Limon's leg had to be amputated and he is now undergoing treatment at Dhaka Pangu Hospital. Ain o Salish Kendra, a non-government organisation, is providing free legal support to Limon.
Any donation can be sent to Mst Henora (Limon's mother), Dutch Bangla Bank Ltd, Account# 148101291570.