Hamid Fabrics to go public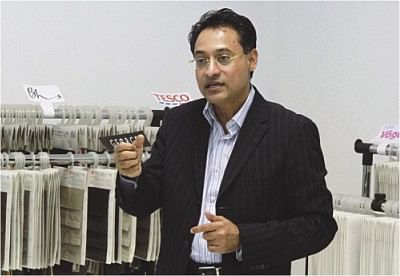 Hamid Fabrics Ltd, a concern of Mahin Group, plans to go public to raise a fund of Tk 150 crore to implement its expansion plan as it is experiencing a surge in demand of its products from buyers' end.
The Narsingdi-based fabrics manufacturing factory will raise the fund to set up a yarn-dyeing unit having a capacity of producing 15 million yards of fabrics annually.
Construction of the new unit will start in Narsingdi in July or August, said Abdullah Al-Mahmud Mahin, managing director of Mahin Group.
Mahin said the group will float 4.2 crore ordinary shares at a face value of Tk 10 each and Tk 26 as premium per share. The Securities and Exchange Commission has already given the approval for private placement at Tk 36 per share on March. NDB is the issue manager of the company.
"We will go for private placement as soon as possible as the regulatory body has permitted us for it," Mahin added.
Total cost of the proposed unit will be Tk 125 crore and the group has a plan to pay off from the rest of the money that they receive from the market, Mahin said in an interview recently. The annual turnover from proposed project is expected to be around Tk 290 crore, he said.
"We strongly feel that a 50,000-spindle spinning facility worth around Tk 150-175 crore should be introduced soon after the yarn-dyeing project. This will enable Hamid Fabrics to be more self-sufficient."
The group's total turnover was Tk 350 crore in 2010-11 with a workforce of 2,000 people, he said.
Wal-Mart, H and M, s. Oliver, Zara, M and S, Tesco, Uniqlo, Carrefour, Esprit, Gap, Next, Nike, Levis and Tommy Hilfiger are the major buyers for fabrics of Mahin Group.
"Gas pressure is not a problem in my plant. I haven't faced any gas crisis until now," he said. Currently, Hamid Fabrics has two units: weaving and dyeing and finishing. Moreover, the group also owns Hamid Weaving Knit Ltd and Mahin Apparels Ltd.