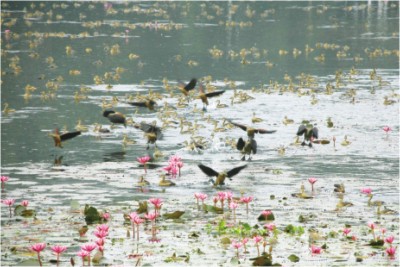 Winter in Jahangirnagar University means a winter with the migratory birds. JU winter doesn't come without migratory birds in the lakes. But this year, it is a different winter we are going through. It is the mid of December, but no migratory birds have arrived yet. Usually, they start arriving in November and they stay here till March.
The university authorities said that the birds would come in their due time. But they have cut the trees without being concerned about the natural balance of the campus. And also the lakes, where the migratory birds stay at daytime, are being used for commercial fish farming.
The farmers use chemicals in the lakes and cut off the water plants where the birds are supposed to live. As a result, the students, teachers and all the residents of JU campus are passing a lonely winter.