Lalmonirhat, Jhenidah taste freedom on this day in '71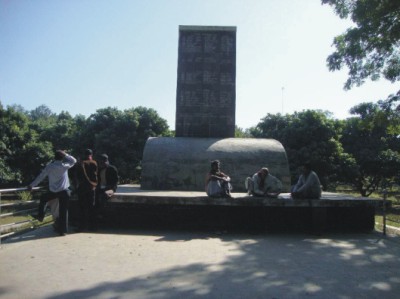 Today is December 6. On this day in 1971, valiant freedom fighters freed Lalmonirhat and Jhenidah sub-divisions (now districts) from the occupation of Pakistan forces.
Our Lalmonirhat Correspondent reports: With the help of pro-Pakistan Urdu speaking Bihari people, the Pakistan army committed large-scale killings, torture on women, arson and looting at railway divisional town Lalmonirhat as well as other places of the then sub-division.
The Pakistan army picked up freedom-loving Bangali people from different areas and killed them after inhuman torture at camps while a large number of local women became victims of brutalities by the barbaric army.
Instructed by the commander of sector No 6 Wing Commander Khademul Bashar to free Lalmonirhat from Pakistani occupation, the freedom fighters gathered at Bhelabari village in Aditmari upazila on the night of December 3 in 1971. They attacked Pakistan troops at different places, especially in Saptibari, Kulaghat and Ambari areas. During face-to-face fights on December 4 and December 5, over a thousand Pakistani soldiers surrendered or got captured by the freedom fighters in different areas of Lalmonirhat.
At dawn on December 6, the freedom fighters declared the then sub-division free and flew the national flag in Lalmonirhat town, making the area reverberate with the slogan 'Joy Bangla'.
Our Jhenidah Correspondent adds: The district (the then sub-division) was freed from the occupation of Pakistan army and their collaborators on December 6 in 1971.
Responding to the call of Bangabandhu Sheikh Mujibur Rahman, the people of Jhenidah started non-cooperation movement in March 1971.
During the Liberation War, freedom fighters of the district engaged in a number of fights with the occupation army at different places including Bishoykhali Bazar, Alfapur, Kamanna and Abaipur.
The occupiers with the assistance of their collaborators conducted massacre on the Bangalees.
In the last week of November in 1971, a large number of guerrillas entered the then Jhenidah sub-division and made all out preparations to launch the final attack on the occupation forces.
They bravely fought the Pakistani troops, forcing them to surrender or retreat to other areas.
Finally the sub-division was declared free on December 6.