Tribute to a theatre icon
Nurul Momen birth anniversary celebration begins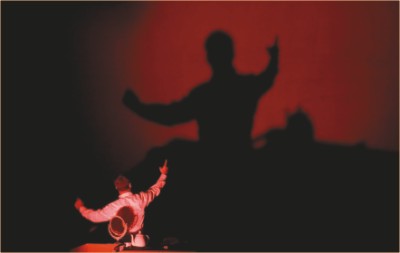 To mark the 102nd birth anniversary of playwright Professor Nurul Momen, a weeklong programme has begun at Bangladesh Shilpakala Academy (BSA) on November 22. Organised jointly by BSA and Aurony Mohona International, the celebration features plays, discussions, video screenings and a photography exhibition.
The event is being held at BSA till November 28.
The opening programme was held at the National Theatre Hall, featuring a discussion and staging of Momen's one act play "Nemesis".
Among others, educationist Professor Abdullah Abu Sayeed and noted actress Afroza Banu spoke on the life and works of Momen.
Both discussants emphasised on publishing books consisting Momen's writings. Professor Sayeed termed the theatre personality as "one of the bright stars of 1950s' and 60s' cultural arena. He also talked about Momen's satirical writings.
"At present there's a dearth of clever satires and it seems to me that people are going through some kind of depression," said Professor Sayeed.
National Professor Kabir Chowdhury was expected to attend the programme, but could not owing to ill health. His message was read out at the event. Dr. Mahmud N. Momen, son of Nurul Momen and president of Aurony Mohona International, gave the welcome speech.
A video clip featuring Professor Nurul Momen, which was aired previously on Bangladesh Television, was screened after the discussion.
The highlight of the opening programme was staging of the play "Nemesis". Mahmud N. Momen directed the play. Faridul Fardin played the protagonist.
"Nemesis" depicts the moral predicaments of a middle-class schoolteacher Surojit Nandi. Surojit married Sulota, daughter of the dishonest, affluent Nripen Bose. Nripen gives Surojit an ultimatum that if he [Surojit] cannot earn Tk five lakh within three months, he won't accept the latter's marriage to his daughter.
Surojit is left with no other option but to undertake several unethical actions. Eventually he wants to break free from the wrong path but he is denied by Nemesis, the goddess of vengeance.
The programme continues at Experimental Theatre Hall (today), Studio Theatre Hall (tomorrow) and Seminar Room (for the rest of the celebration).
Nurul Momen was popularly known as 'Natyaguru' in the theatre circuit. Throughout his illustrious career, he worked in different fields. He was a playwright, poet, translator, lawyer and teacher.
His play "Nemesis" is considered to be one of the most successful experimental plays in Bangladeshi Theatre. Other notable plays written by Momen include "Rupantar", "Naya Khandan", "Alo Chhaya" and "Ruplekha".
Nurul Momen was born in Buraich, Alfa Danga of Faridpur (then Jessore), on November 25, 1908. Before joining the Department of Law, DU he was a lawyer at Calcutta High Court.