Bangladesh's case for tariff break in US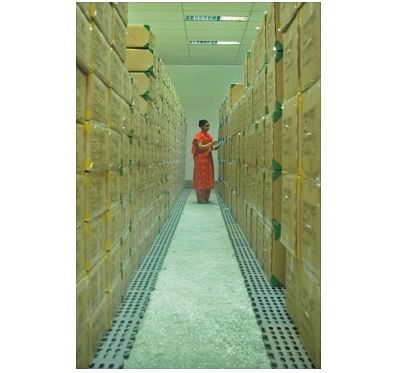 Poverty wages in Bangladesh's $15 billion garment industry have long led to worker protests and factory shutdowns. So it was no different in July when the South Asian country's labour ministry announced that the minimum wage would increase from Tk.1,662 ($25) to Tk.3,000 ($43) a month. As welcome as was the first wage hike in four years, the amount fell well short of the Tk.5,000 monthly minimum called for by labour unions. Meanwhile, factory owners resisted a dramatic wage surge, fearing they would lose ground to such low-cost clothing manufacturers as China and Vietnam.
Still, to many of us who have tracked Bangladesh's economic trajectory, the government-backed minimum wage increase signals that various stakeholder in the country's garment sector -- including trade unions, NGOs and international buyers --are finally coming together to improve salaries and working conditions. Bangladesh supplies cheap readymade clothing to such ubiquitous retail chains as Wal-Mart, JC Penney and H & M. The garment industry accounts for more than 80% of its annual export earnings.
But Bangladesh's competitive edge as an exporter of textiles cannot be fueled solely by domestic policy changes. The United States, which imports at least $3 billion worth of Bangladeshi textiles annually, has an opportunity to bolster the country's garment industry and reduce sweatshop conditions for the sector's 3 million, who are mostly women.
The New Partnership for Trade Development Act, a bill introduced by Congressman James McDermott (D-WA) in November, 2009, would do just that by including Bangladesh and Cambodia among the countries that receive duty-free access to the US market. Unlike Mexico and other countries engaged in regional trade agreements with the United States, Bangladesh and other developing Asian countries are paying high tariffs on their exports. And it's taking a toll on both the garment industry and its workers.
In 2008, Bangladesh exported $3.7 billion in goods to the United States, of which only 0.5% were duty free. Furthermore, Bangladesh had to pay more than 15% in tariffs for the remaining $3.7 billion worth of goods, ranking it the highest among all tariff-paying trade partners to the US.
The tariffs the United States collected that same year on Bangladeshi imports were equivalent to imposing a $3.98 tax on every person in Bangladesh, a country with a per-capita annual income of $621. In 2007, while Bangladesh paid $522 million in tariff charges to the United States, it received only $49 million in development assistance.
Of course, no free trade legislation is controversy-free. The battles over NAFTA are a case in point. Some fear that reducing quotas on Bangladeshi imports will hurt many of the African countries that enjoy duty-free access through the African Growth and Opportunity Act (AGOA). However, numerous studies have shown that the negative impact on African exports will be minimal.
In promoting his legislation, Congressman McDermott has pointed out that less developed economies need to find ways to increase trade and "one set of poor people is not more or less worthy of help than another." I wholeheartedly agree.
Garment factory owners who now feel compelled to raise the price of Bangladeshi-made garments for American consumers due to the high tariffs would be far more likely to support improving factory conditions and increasing wages of their factory workers if a free trade agreement were in place.
Indeed, extending duty-free access to Bangladesh would have more impact on poverty reduction and economic growth in Bangladesh than all the aid and development projects from the US combined.
Let's do away with these stiff tariffs and give Bangladesh's garment workers the break they deserve.
Sanchita Saxena is Aassociate Director, Center for South Asia Studies at UC Berkeley and former public policy Fellow at the Woodrow Wilson Center in July-August, 2010. She is the author of (Forthcoming, 2011) Policy Reforms Influencing Competitiveness in the Garments and Textiles Industries: Studies from Bangladesh, Cambodia, and Sri Lanka. (New York: Cambria Press)