George Harrison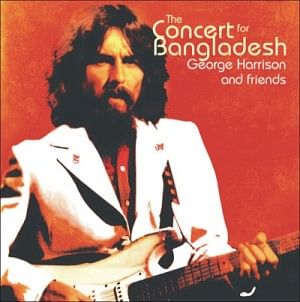 The late Beatle, George Harrison, is long remembered by those of us of a certain age for his contributions not only to music but also to the struggle of our people for independence. In 1971, at the behest of his friend, the great sitarist Ravi Sankar, Harrison organised the Concert for Bangladesh at Madison Square Garden in New York City. He invited his famous rock star friends to participate, including such legends as Bob Dylan and Eric Clapton, and the concert was a resounding success. Proceeds of the concert and the best-selling album that was subsequently released, and continues to sell, was for the people of Bangladesh and their struggle for liberation.
All these years later, and despite the death of George Harrison himself, his legacy to this nation lives on. The George Harrison Fund for Unicef has announced a donation of 4.5 lakh dollars for the ravaged victims of cyclone Sidr.
At the time of his death, Bangladesh had still not formally recognised the contribution of this legendary musician to our nation's struggles. It seems to me that this recognition is long overdue, and that the government should posthumously honour George Harrison for what he has done for us and what is still being done in his name.