Column
Sub-standards and testing
BSTI reform via private partners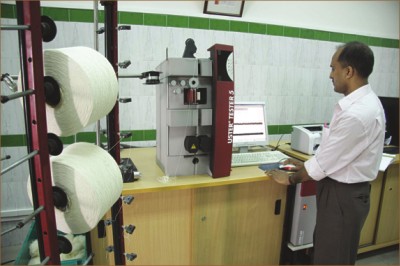 On August 5, the commerce minister and the prime minister's economic adviser shared views with members of the Metropolitan Chamber of Commerce and Industry on the impediments in the path of bolstering exports to India, our largest neighbour with whom we happen to have a very hefty trade deficit.
Despite bilateral negotiations and even some unilateral trade concessions from India, our exports remain a fraction of the more than $3 billion that India annually exports to us. Does this mean we don't have anything the Indians want? Nothing can be farther from the truth -- as seen in the quantity of products Indian traders informally take back across their border. The problem lies elsewhere.
Many entrepreneurs blame non-tariff barriers, such as cumbersome product testing and certification, inadequate land-port facilities and lack of pass-through traffic for trucks and cargo containers. Entrepreneurs claim product testing and certifications alone account for 70 percent of the export bottleneck. If so, the imbalance in trade can be mitigated by getting products testing and certifications from Bangladesh Standards and Testing Institution (BSTI), recognised by its Indian counterpart.
But does India have confidence in the standards and testing competence of BSTI? It may hurt our national pride to admit it, but the BSTI needs to improve its capabilities and ensure the integrity of testing and certification.
As a result, Jamdani sari exported to Kolkata now gets stuck at the land port for up to six months, waiting for textile testing done only in Chennai. And the Indian bureaucracy is responsible for this and many similar examples that remain thorns in our shoes. But the BSTI itself is also at fault. It lacks both the technicians to carry out sophisticated tests and assessments and often also the equipment for modern product testing. Most damaging is the common perception that certifications can be purchased and test results manipulated by greasing palms.
Over the past 20 years, I have had many policy-level interactions with the BSTI and its ministry (Industries). I know the government is aware of BSTI shortcomings and has, over the years, undertaken many programmes to ameliorate the BSTI -- some funded locally but most funded by development partners, such as the European Union and International Trade Centre.
Despite this, the local business community has little confidence in the institute, so we can hardly fault India for taking issue with its certifications. India even included an upgrade project of BSTI facilities on the list of 14 projects to be funded by its $1 billion loan agreement. Yet such technical enhancements have done little to allay the business community perceptions of corruptibility and lack of professionalism at BSTI thus far.
To break the BSTI free from the clutches of nonchalant bureaucrats, rent-seeking syndicates and incompetent technical staff, we need public-private partnerships (PPPs). Product testing and certification jobs are revenue generators. The cost of setting standards can be largely borne by pro-bono professional inputs from private sector organisations. Many private technical organisations, industry-specific trade organisations and universities would find it financially feasible and expedient to form PPPs with the BSTI, and to raise its services world-class levels in testing, certification and standards-setting. International bodies can even vet (or cross-certify) these, for instant recognition overseas.
Local and foreign entrepreneurs in Bangladesh would pay for such professional services. Such PPP arrangements ensure investment in: proper equipment; capable hired hands; market-based, demand-driven training; and professionalism among top management. Instead of being a blemish on Bangladesh's image, the BSTI would then actually be a driver of growth.
The author is the founder and CEO of Technohaven Co Ltd. He can be reached at hnkarim@gmail.com.