The whole nation in a labyrinth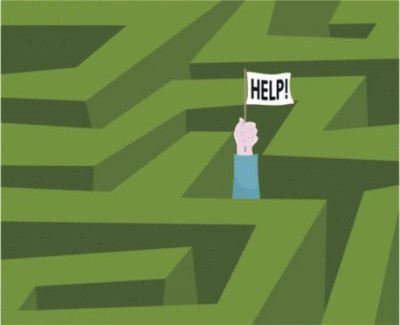 AFTER completing my usual daily morning chores on May 21, while glancing through the heap of newspapers, a sub-editorial in The Daily Star, "A general in his labyrinth," written by a well-known columnist whose writings I always read, caught my attention.
Nowhere was my name mentioned, but it was obvious that the writer pointed his finger at me. I had to leave for Singapore the next morning for treatment of my son and, as such, I couldn't give a reply to the issues raised. Surely I am old, but not too old nor unfit. No question has been raised in my party as such.
Death is inevitable anytime, anywhere for anybody, old or young. That I am still alive after so much of mental torture in the jail for six years is in itself a miracle. I was denied my basic rights of a first class prisoner in all possible manners. I had a severe jaundice with unusually high bilirubin count, so much so that some doctors later told me that a man of my age could survive is simply a miracle. Even then, I was not taken to the hospital for treatment.
This is just one example of what inhuman torture I had gone through. But Allah kept me alive and I am carrying on with my political activities, which many people cannot even imagine, moving around in the country from one end to the other by road day-in and day-out -- many a time with no sleep. I can bet that a person 20 years younger to me would find it unbearable.
The writer has alleged that due to my old age I am looking for a successor now. He should have checked up the circumstances under which I made some remarks. On my way to Rangpur I stopped for a while in Bogra, where the journalists asked me the question about my successor. My reply was that it was a matter to be decided by the Party Council, as has been laid down in the Party constitution.
I have given the responsibility of recasting the district committee of Rangpur within four months to G. M. Quader. It was not the forum where the decision of my successor could come up. I said that if anybody did not want G. M. Quader to organise the party at Rangpur he could leave the party.
Quader has been in politics for 20 years, was elected 3 times to the Parliament and is now a cabinet minister with a good reputation. From that point of view he is now a seasoned politician who can take the reins of Jatiyo Party if the council so desires. My wife, brother, brother-in-law and sister have been elected to the Parliament, but G. M. Quader has so far proved himself to be the most efficient.
Therefore, what is wrong if the council decides to make him my successor? If so, it will be by dint of his merit. How would this be considered as hereditary succession? He has proved himself a very successful parliamentarian with a brilliant academic background.
In my political life I proved that I have both mission and vision. Twenty years ago I introduced the upazila system, and this is still considered a revolutionary step. Now I am talking of a provincial system to decentralise the country, with a vision of 50 years ahead. The country will not survive if this is not done. We must have to go for the federal system.
Many of our neighbours have done so. Why can't we? Dhaka cannot be Bangladesh and all powers cannot be centralised in one hand. During my rule I shifted 6 High Court Divisions to the doors of the people, and the most meritorious local lawyers could practice there, reducing the suffering of the people who come to Dhaka and spend money and time for seeking justice.
In communication, the construction of Jamuna Bridge remained a dream for over a decade. World Bank and Japan backed out for its huge cost. I brought them back to work by promising half the expenditure by collecting levy from our own resources.
The foundation stone was laid by me on February 1, 1988. The northern parts of the country were connected with the rest of the country -- a dream came true. Subsequently, after I handed over power, the two consecutive governments laid new foundation stones -- a mean culture that prevails nowhere in the world.
From Dhaka, it used to take 8-10 hours to reach Rangpur or Dinajpur. Crossing the bridge now takes exactly 3 minutes, and starting early in the morning we can now have lunch at Rangpur, Dinajpur, Pabna, Rajshahi etc. The Bangladesh-China Friendship Bridge over the river Buriganga was built to connect the southern districts, reducing the distance by about 100 miles.
During my time the country saw the widest road connection. Rail communication was modernised and 46 fast inter-city trains were introduced. For Dhaka city dwellers, 7 flyovers were planned. The government is waking up now. If the bypasses had not been built, what the traffic congestion would be like today is anybody's guess.
I brought down the number of ministries to 26 from 42, and the autonomous bodies from 155 to 109 to avoid duplication of functional responsibilities. A 5-tier administration was reduced to 3-tiers by converting the sub-divisions into districts for administrative expediency. In 1971, food production was 10 million tonnes, which rose to about 20 million tonnes.
Formulation of a drug policy reduced the number of medicines, many of which were banned in developed countries long before. It was hailed by WHO, and many countries in Asia, Africa and Latin America took it as a model.
460 health complexes were set up in the upazilas. Population growth at that time was 3.8, which I brought down to 2.3 -- in recognition of which I received the UN Population Award in 1987.
A land reform policy was implemented in 1982, by which 800,000 acres of fallow land were brought under government ownership and distributed among the landless poor around the country.
To check artificial price-hike of rice and wheat by dishonest traders rural rationing was introduced in 4,447 unions and 14,810 families reaped the benefit. To rehabilitee the landless floating population under a program "Operation Address," 12,000 families were given land and homes in 460 upazilas. A historic measure was taken in 1986, waiving up to Tk.10,000 agricultural credit interest, by which millions of rural farmers were benefited.
Women in Bangladesh are the worst oppressed. Family courts were set up in each upazila. Strict law was enacted to stop dowry. Death sentence was made the punishment for acid throwing on women.
Export of garment saw the golden era. Bangladesh achieved the 5th place in the world. Thousands of garment industries were set up, providing employment to half a million women and men (ratio 80%-20%), and export of garment increased from year to year.
The Board of Investment (BOI) was set up. During 1982-1986, permission was given to 9,000 new industrial units. An NGO Affairs Bureau was created to strictly control and monitor the NGOs.
The unprecedented flood of the century in 1988 was handled in a manner which created a history. Relief operations saw a new dimension and attracted world conscience.
An embankment on the western side of Dhaka city was built in record time to save the city from flooding. This embankment is new being used as a circular road, which undoubtedly reduced the traffic jam. An eastern embankment was planned to protect Baridhara, Gulshan, Banani etc., but till now it has not seen the light of day.
Nationwide direct dialing system was introduced and ISD telephone facility extended to 120 foreign countries. Savar National Memorial was named in 1972 but not completed in the next one decade. To honour the millions of freedom fighters who sacrificed their lives for liberation of the country, the memorial was completed.
The half-done Bengali Language Martyrs' Monument in memory of those who laid down their lives for their mother tongue was completed during my time. The Martyrs' Memorial for the intellectuals of the country at Mirpur was completed. I first planned the Independence Memorial at Mujibnagar, where the first government was declared.
I took the first initiative for sending armed forces and police personnel to UN peacekeeping missions. So far 112,070 people have been sent to 45 missions in 30 countries. Their performance has brought laurels to the country and they have earned immense economic benefit for themselves and for the country.
The learned writer will do justice if he puts all my works on one side and the rest on another and see which side the scale tilts. He will get the answer. Well, if he has the pleasure to call me a dictator -- have not our countrymen seen more than one autocrat in the last sixteen and half years.
He is well aware of the term "Benevolent Dictator." I leave it to him to judge who is better, an autocrat in the garb of democracy or a benevolent dictator who does hundreds of good work for the country.
As a politician I have surely proved that I had both my mission and vision. Unless I had that far-sightedness I would not have done so many good things the country is enjoying now after about two decades. What is better, crying hoarse for democracy or doing good work for the welfare of the country?
This country was a much better place to live in during my time. Everybody was happy -- a businessman, an industrialist, a labourer, a farmer, a service-holder and so on so forth. Open the newspapers in the morning everyday and see what hell we are living in -- murder, mugging, rape, tendering by party people and what not.
Name one country in the globe that has earned the title of "most corrupt country in the world" consecutively for 5 years. What a shame!
For all my pragmatic actions and hard work, I claim that I worked for the development of the country in all possible ways. I am 80 years old but not unfit physically or otherwise. But still I feel that the time has come for an able and efficient successor is to be found, whom the council can elect to take hold of the reins of Jatiyo Party as its chairman. So long I am alive I can contribute with my experience and guidelines for the benefit of the party.
Hence, I am not in a labyrinth. Let the countrymen judge whether the whole country is in a labyrinth now, or for eternity! May Allah save us and the future generation so that they can have a better world to live in.
H.M. Ershad is a Member of Parliament and a former President of Bangladesh.