US appeals to China to restore military ties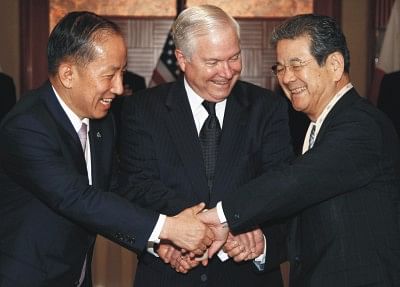 The United States appealed to China yesterday to restore military ties despite discord over US arms sales to Taiwan and said it was considering options beyond the United Nations to punish North Korea over the sinking of a South Korean ship.
US Defence Secretary Robert Gates said China's decision to break off military-to-military contacts between the Pacific powers earlier this year could undercut regional stability.
He urged Beijing to accept the "reality" that Washington is committed to arming Taiwan, like it or not.
"It has been clear to everyone during the more than 30 years since normalization that interruptions in our military relationship with China will not change United States policy toward Taiwan," Gates told a security conference in Singapore.
China broke off military-to-military contacts after the Obama administration notified Congress in January of a plan to sell Taiwan up to $6.4 billion worth of arms.