Landing on asteroid!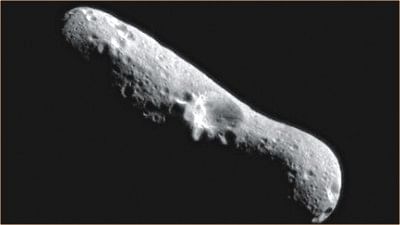 Landing a man on the moon was a towering achievement. Now the president has given NASA an even harder job, one with a certain Hollywood quality: sending astronauts to an asteroid, a giant speeding rock, just 15 years from now.
Space experts say such a voyage could take several months longer than a journey to the moon and entail far greater dangers.
"It is really the hardest thing we can do," NASA Administrator Charles Bolden said.
Going to an asteroid could provide vital training for an eventual mission to Mars. It might help unlock the secrets of how our solar system formed. And it could give mankind the know-how to do something that has been accomplished only in the movies by a few square-jawed, squinty-eyed heroes: saving the Earth from a collision with a killer asteroid.
"You could be saving humankind. That's worthy, isn't it?" said Bill Nye, TV's Science Guy and vice president of the Planetary Society.
President Barack Obama outlined NASA's new path during a visit to the Kennedy Space Center on Thursday.
"By 2025, we expect new spacecraft designed for long journeys to allow us to begin the first-ever crewed missions beyond the moon into deep space," he said. "We'll start by sending astronauts to an asteroid for the first time in history."
On the day the president announced the goal, a NASA task force of scientists, engineers and ex-astronauts was meeting in Boston to work on a plan to protect Earth from a cataclysmic collision with an asteroid or a comet.
Source: AP