Beyond the fires in the hills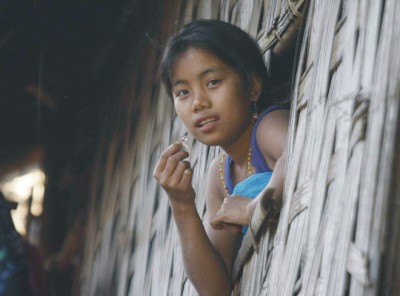 THE sad, indeed mind-boggling, incidents in the Hill Tracts are a fresh new call for an ethical and moral dimension to be brought into Bangladesh's politics. Beyond the fires that have destroyed homes, beyond the demands for a judicial inquiry into who did what in the hills, beyond a swift punishment of the guilty, there lies a wide expanse of territory we need to cover in our dealings with those who have been part of the land for centuries on end.
And it is altogether fitting that even as Bengalis observe yet one more anniversary of the 1952 struggle for language, they go into a better and deeper understanding of the concerns that have assailed the various cultural groups which have without question laid proper and justified claim to those parts of the country they and before them, their ancestors have considered home.
Let no unnecessary emotion or unbridled parochialism come into the picture. The simple truth is that back in 1972, as we moved toward adopting a constitution for ourselves, the political and social rights and history of the Chakmas, the Garos, the Marmas, indeed of every indigenous body of people in Bangladesh ought to have been enshrined in that document.
That they were not has been cause for grief for all of us. That we have vociferously condemned states which have treated people, their own as well as not their own, with disdain without any thought to how we have been treating non-Bengalis in the hills and elsewhere has not only had a tinge of supreme irony about it but has also been a source of huge embarrassment for us.
History has never been kind to some tribes and some civilisations. And the bigger difficulty has been the deliberate inability or reluctance of those who could have done better, who could have upheld the rights of indigenous groups and clans and tribes, to reassure these threatened people that their rights are safe in the territories they have inhabited since the earliest of their ancestors walked the earth.
Where the place of indigenous people in Bangladesh's political format is the matter, there is a simple fact that must today be recognised by the state and its operators. It is that these original inhabitants of the land must be brought into the overall scheme of things as part of an inclusive and liberal political society. To do that the majority population must ensure that the indigenous peoples are not run out of or marginalised in their own homes and villages, that they are not subjected any more to measures that in different forms and substance have already marred the quality of life and culture they have tried maintaining for centuries.
The Ayub Khan regime in pre-1971 Pakistan destroyed a goodly part of indigenous culture through the Kaptai dam in the early 1960s. And we in Bangladesh have not quite been able to inform these dispossessed people that they will be part of us, not through a denial of their heritage but by having that heritage enrich, in association with other traditions, the broad cultural matrix of the land. It is time to correct that wrong.
And we must do that through acknowledging, in unambiguous and unqualified manner, their place in Bangladesh as distinct and distinctive cultures co-existing with the broad Bengali culture. The concept of Bengali nationalism notwithstanding, it now becomes a matter of urgency that in addition to the nationalism question we accord to the indigenous peoples the rights and the recognition that were denied them in 1972. Much tragedy followed that denial. Much blood has flowed. That it needed a deal between the government and the leading lights of the Hill Tracts in 1997 for the conflict to subside, to end, speaks of the grievances of these threatened cultures and of the grief we as a nation have trudged through.
There must be constitutional guarantees of the right to education for indigenous children in their own languages. And that education must be made a component of the overall national curriculum. Beyond education, it should be for the state to ensure a preservation and promotion of indigenous culture through a sustained and on-going program of a guarantee of cultural diversity in Bangladesh.
And doing that will entail taking the recognised spokespersons of the indigenous peoples on board and giving them the authority they need to carry their ideas to fulfilment. Tokenism will not do. But informing the indigenous peoples that they are free to choose their own ways of life and live that life within the ambit of the broad Bangladesh state and without any threat of interference or intervention from extraneous forces will.
The fires in the hills must be doused swiftly. Those whose homes have been razed to the ground must have those homes rebuilt by the state. And those who have fuelled those fires, wherever they are and whoever they may be, must be tracked down fast if opprobrium is not to be hurled at us by the global community. For a nation, nothing can be more demeaning and more self-defeating than a failure to stand by those marginalised by circumstances of history.
Syed Badrul Ahsan is Editor, Current Affairs, The Daily Star.
E-mail: bahsantareq@yahoo.co.uk.