Secretary General of the Foundation Alliance Française in Dhaka
50th anniversary of Alliance Francaise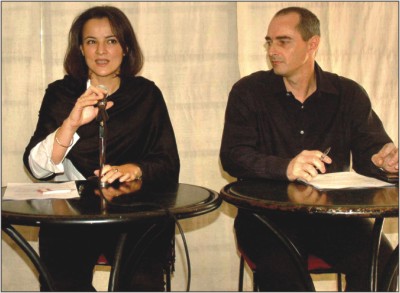 Jean-Claude Jacq, Secretary General of the Foundation Alliance Française will be in the city till February 7, says a press release. This is the first such visit by a top ranking executive, since the Alliance Francaise opened in Dhaka in 1959.
This visit has been organised to coincide with the closing ceremony of the 50th anniversary celebration of Alliance Française de Dhaka. During the visit Jacq will also visit the two Alliance Françaises in Dhaka and Chittagong.
On this occasion of the 50th anniversary, Alliance Française de Dhaka is organising two programmes today and tomorrow. Today Alliance Francaise will hold a solo art exhibition titled "Alluvial Diary", featuring works of Kalidas Karmakar. On February 5, the closing ceremony will have Abul Kalam Azad, Minister of Information and Culture. The event, to be also attended by Jean-Claude Jacq and Charley Causeret, Ambassador of France to Bangladesh, will be held at the Rose Garden (K.M. Das Lane, Sutrapur, Dhaka). Artistes from Bangladesh and France will perform at the programme.
On the occasion, a press conference was held yesterday at Alliance Francaise de Dhaka. Saliha Lefevre, director of Alliance Francaise and Jacques Bounin, deputy director of Alliance Française spoke at the function.