Economic diplomacy in a multi-polar world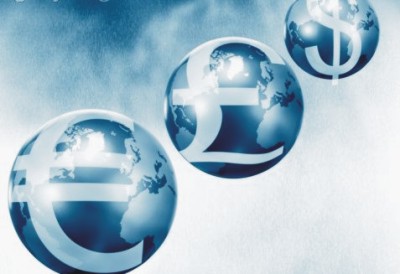 ECONOMIC diplomacy through dialogue with neighbouring countries, and multi-polar coalitions that may come up in the near future, seem to be the need of the time for our survival and growth. Gone are the days of traditional diplomatic exchange of pleasantries, complimenting the host countries and assuring them of best cooperation, which means nothing and leads nowhere. With the development of digital technology, particularly the Internet, this time-consuming process has become redundant.
A change in the style, substance and form of our diplomacy is, therefore, necessary. A strategy in the present multi-polar world needs to be formulated afresh as the traditional concept of state power has now shifted its ground from military might to economic weight. This has happened due to the demise of the Soviet Union and the decline of the United States as the sole superpower.
It is good to see that our foreign office has initiated a new approach towards the unresolved issues with India. The foreign minister had demonstrated this in New Delhi last September. Seemingly, she played her cards well. The result was an instant and welcome change in the Indian attitude in the economic sphere. Several measures of economic cooperation were mooted by India and given out in a joint communiqué issued at the end of her visit.
The seriousness of the Indian authorities for solving the disputed issues was reaffirmed when the Indian foreign secretary came to Bangladesh on a day-long visit recently to finalise the program of the impending 3-day state visit of Prime Minister Sheikh Hasina to India in the second week of January, which should help in confidence building not only in our relationship with India but with Nepal, Bhutan and Myanmar as well.
In fact, in her visits to Nepal and Bhutan some time ago, the prime minister had unobtrusively set this new trend of diplomacy by way of informal talks at the highest level, which opened up avenues of bilateral cooperation for improved trade and commerce between Bangladesh and the two neighbours. It is again with her nod that a secretary level meeting was held in Dhaka to firm up an agenda for another meeting for decisions at a higher level later. These bilateral initiatives are well within the declared sphere of action by BIMSTEC, an economic coalition of Bangladesh, India, Singapore and Thailand.
The prime minister and her delegation played an equally crucial role in the same vein in the recently concluded Climate Summit in Copenhagen -- in the open forum and in behind-the-scene lobbying. Consequently, Bangladesh's viewpoints were given adequate attention, and the country has been identified as the one of worst effected, though the final outcome could not satisfy all aggrieved parties.
While trying to resolve the outstanding Indo-Bangladesh issues in this impending visit and in later negotiations, a "give-and-take" approach should be the best option for us, but on specific issues and with equal advantage. Both sides should strive to make the lives of their overwhelmingly poverty-stricken masses of people a little better. The first step towards this would be larger and improved trade and commerce between the two countries without hurting their respective national prides and psyches.
It is interesting to note here that the Indian foreign secretary took out some time from her very busy daylong program to have a meeting with the leader of the opposition. This underscores the importance India attaches to the role of the opposition in Indo-Bangladesh bilateral understanding or agreement to make them meaningful, enforceable and lasting within a timeframe.
Closer Indo-Bangladesh relations have become important not only for us but for India as well in view of the sea-change in world politics and economy. When George W. Bush first moved to the White House in 2001, he let it be known that he intended to run the administration as if it were a private business. He did so with gusto but, pitifully, it resembled a corrupt monopoly -- publicly owned but privately managed.
Bush threw overboard all norms of administration and international law and practice. Fraud and deceit passed in his time for freedom and unprovoked aggression, and carnage for patriotism. Consequently, America depleted its political capital and moral authority to lead the world. Realists in America seem to be concerned about its staying power. Some see China as the new rival; others a possible Russia-China-India coalition as a threat. Still others fear that a united Europe may eventually challenge America's primacy.
In the post cold war period, societies are now more focused on their own welfare rather than glory. In modern democracy, the use of force is avoided because it jeopardises economic objectives. In the last year of his two-term presidency, George Bush had met his nemesis. America's economy took a nose-dive as it never had before.
Trade balance in America had dropped heavily and bankruptcy became rampant. Thousands of workers were rendered jobless after the unprecedented financial meltdown. On the other hand, a strong Russia with growing economic and political power has been emerging on the scene.
Having paid off all its debt to the World Bank and the IMF, and now considered a "reliable partner," Russia has begun to increase its defense outlay. It has a multiparty democracy now, where periodic elections are held on universal adult suffrage. A number of parties, including the old Communist Party, are funded by the state for elections, like France, and not by corporate interests as in America. Russia is also the second largest world producer of oil, and is now widening its relations with Western Europe.
Then comes China and, to a lesser extent India, as the growing economic power. China's GDP has been growing more than ten percent annually over a decade, and Chinese consumer goods are now flooding the world markets.
India, too, is leaping forward as a strong economic and military power. Its export of skilled workers is growing unabated as much as its software development and outsourcing jobs. It is now trying to repair the ruptured relation with China.
Such is the multipolar world scenario in the context of which we have to formulate our foreign policy objectives and strategy for the next decade or so. Instead of frittering away our scanty resources on traditional diplomatic gimmicks, we should concentrate on economic activities alone. Even a political subject is to be viewed from an economic angle. This should be issue based and target-oriented, and not indulgence in generalities.
How best we can do this, and to what extent, will depend upon foresight, intellectual resources, realistic planning and efficient working of the foreign office guided by the deliberations of the Parliament. In dong so, the foreign office may also seek the views of the specialists, academics, politicians, industrialists, professionals, media and NGOs.
Hemayetuddin Ahmed is a former Director General of External Publicity.