Column - Nooruddin Ahmed
Accreditation and world trade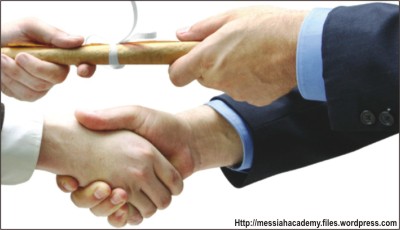 The past decade has seen dramatic changes in the world economy. Regional economic groups have emerged to protect and promote trade interests of different groups. This has led to adoption of measures that can serve to bar entry of other countries from outside the groups. The World Trade Organisation (WTO) while recognising these economic groups has taken steps so that technical regulations and standards do not impede world trade. One of the steps is the introduction of international standards and conformity assessment systems. Under the WTO agreement on Technical Barriers to Trade (TBT), member countries have taken up:
(a) Harmonisation of national standards with international standards
(b) Agreement of mutual recognition (MRA) of conformity assessment procedures, which can be achieved through accreditation
Worldwide trade in all kinds of goods carries dangers to consumers in the form of safety, environmental protection and health risk, which are not apparent immediately. This fear is removed by product certification that confirms compliances with some fixed standards. Such product certificates are issued by certification bodies. Certification bodies in turn take decisions based on reports of testing laboratories. The testing laboratories again have to meet certain requirements such as their measuring instruments have to be traceable to the national standards through the calibration laboratories. Inspection bodies are needed to check activities such as production process or transportation process.
It is thus apparent that these networks of testing, calibration and inspection require effort, time and money. To do away with these checks being repeated in each country (for example in the exporting country and the importing country), worldwide confidence building is necessary among the conformity assessing bodies. It is the responsibility of national accreditation bodies to make sure that the ISO standards are followed.
National accreditation bodies in turn are given recognition by ILAC (International Laboratory Accreditation Cooperation) and IAF (International Accreditation Forum). ILAC and IAF have concluded Mutual Recognition Arrangements (MRA) at global level, based on peer evaluation. Similarly, there are regional bodies like PAC (Pacific Accreditation Cooperation) and APLAC (Asia Pacific Laboratory Accreditation Cooperation).
"It is important for the purchaser, regulator and the public to know that these Conformity Assessment Bodies (CABs) are competent to perform their tasks. For that reason there is an increasing demand for impartial verification of their competence. Such verification is done by authoritative accreditation bodies that are impartial in relation to both the CABs and their clients, and which normally operate in a non-profit distributing manner.
A system to accredit CAB conformity assessment services should provide confidence to the purchaser and regulator. Such a system should facilitate cross-border trade, as pursued by trade authorities and organisations. The ultimate goal is to achieve one-stop accreditation and one-stop conformity assessment.
A "cross border" trade facilitating system can work well if accreditation bodies and CABs operate to globally accepted requirements in an equivalent manner and take into account the interests of all parties concerned.
ISO/IEC 17011 International Standard specifies the general requirements for accreditation bodies. Peer evaluation mechanisms have been created at regional and international levels, through which assurance is provided that accreditation bodies are operating in accordance with this international standard. Those who have passed such an evaluation can become members of mutual recognition arrangements. Through regular re-evaluations, the continued adherence to this international standard is assured.
These mutual recognition arrangement members facilitate the one-stop process, through recognition, promotion and acceptance of each other's accredited conformity assessments. This means that a CAB in an economy should not need to be accredited more than once for the same scope by different accreditation bodies." [ISO/IEC 17011:2004(E)]
Benefits of accreditation for government:
"Accreditation is an important mechanism for ensuring public confidence in the reliability of activities that impact on health, welfare, security and the environment. Accreditation identifies competent certification bodies for the implementation of government policies and regulations."
For industry:
"Accreditation is an essential tool for decision making and risk management. Organisations can save time and money by selecting an accredited and hence competent supplier. Accreditation provides a competitive advantage and facilitates access to export markets with the aim of one standard, one certificate, accepted everywhere round the globe."
For certification bodies:
"Accreditation is objective proof that certification bodies comply with international best practice. It is an internationally recognised system that is used to develop and sustain high standards of performance."
For consumers:
"Accreditation gives consumers confidence by ensuring consistent standards in the quality of products/services they purchase."
[PAC Bulletin]
Thus we see accreditation delivers competence and credibility.
Bangladesh Accreditation Board (BAB) was established by an Act of Parliament (July 2006) on September 3, 2006. This was to be an autonomous body within the Ministry of Industries. BAB was set up to offer accreditation to different types of CABs such as testing and calibration laboratories, certification and inspection bodies in accordance with international principles. Medical laboratories are also to be accredited by BAB. Unless we have accredited laboratories, our test reports would not be accepted for world trade. A body like BAB needs to be truly autonomous. Otherwise, ILAC, IAF and APLAC may not go for MRA with BAB.
BAB is only an associate member of APLAC.
For the last three years United Nations Industrial Development Organisation has been supporting BAB through Bangladesh Quality Support Programme. With this support, some 30 persons have been trained as assessors both from private and government laboratories. Similarly, some 25 people from different laboratories, both private and public, have also been trained about how to prepare themselves before seeking accreditation from BAB. Right now, we shall need some lead-assessors from friendly countries.
Some of the laboratories of BSTI/BCSIR/ Fisheries Department/DU/BUET/Atomic Energy Commission, Medical Laboratories of some reputed hospitals are now ready for accreditation. Some have got cross-boundary accreditation from NABL (National Accreditation Board for Testing Laboratories, India). Others are also trying with NABL, NA (Norwegian Accreditation) and Singapore Accreditation Board. Cross-boundary accreditation is useful and beneficial as long as they take along some trained persons in Bangladesh as assessors or observers. This way we can have some lead assessors.
But cross-border accreditation takes longer time and more money in foreign currency. Hence private sector and government laboratories are now getting aware of the advantages of accreditation to be accorded by BAB.
BAB hopes to start accreditation within the next few months. We are trying our best to make people in the government and businesses understand the importance of BAB to boost our exports to world market.
Prof Nooruddin Ahmed is the chairman of Bangladesh Accreditation Board.