Bangladesh plans to launch satellite
Negotiates with leading countries for tech support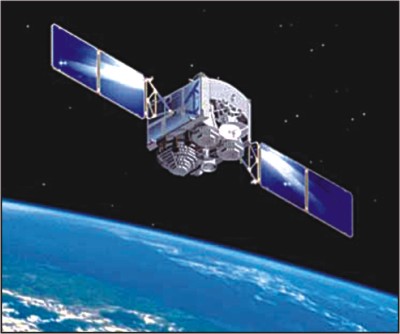 Bangladesh plans to launch its own communications satellite within a year, Post and Telecommunications Minister Raziuddin Ahmed Raju said yesterday.
The cost of the programme will be between $150 million and $200 million, he said.
The minister disclosed the government plan to reporters during a media briefing.
"We've already started talking to different countries including the US, Japan and China, to help us launch our own satellite," the minister told The Daily Star over the phone.
The satellite would serve commercial purposes including improving telecom services, helping to meet the booming demand for it. Telecom operators could subscribe to satellite services on a commercial basis, the minister added.
Television broadcasting, and meteorological data including disaster warnings would be available easily by the satellite. It might also be used for mapping natural resources, and to predict weather to help farmers, experts said.
"We are very serious. We hope to give the people the good news soon," said Raju.
He said the government is discussing the technical aspects with the US, Japan and China that have vast experience in the field. Some other countries are also showing interest, he added.
After assessing the proposals of interested countries, the government will pick the one that is most favourable for Bangladesh, the telecom minister said.
"Financing by the interested country will be an important criterion for awarding the contract," he said.
Experts have welcomed the venture saying that satellite technology would provide quality and faster telecom services to the people, and reduce the risks associated with natural calamities.
"A satellite of our own can benefit us a lot, including better weather forecasting and survey of mineral resources," said Satya Prasad Majumder, a professor of electrical engineering and electronics at Bangladesh University of Engineering and Technology (Buet).
Currently, Bangladesh subscribes to information about its mineral resources from the US, he said.
Majumder said a satellite could also help control mass communication traffic, such as television and radio broadcasting.
"You don't need a cable TV network if you have satellite services," the Buet professor also an expert on communication technology told The Daily Star.
Syed Margub Morshed, former chairman of Bangladesh Telecommunication Regulatory Commission said a satellite can give a country uninterrupted communication services.
"If the fibre optic cable is snapped, services will remain undisturbed through VSAT for the satellite," he said.
There are several thousand satellites in space, launched by more than 50 countries. Bangladesh's neighbours India and Pakistan launched their own satellites in 1980 and 1990 respectively.