Education and competitive gains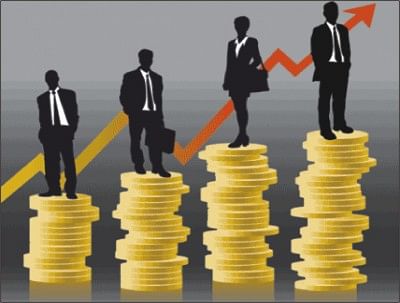 Last week I attended a seminar organised by the Dhaka University Economics Class of 1976, at which the keynote speaker was Professor Nurul Kabir. The topic was "Education and the Competitive Advantage of Nations," a subject that one might argue is of critical importance to Bangladesh's economic future. The latter refers to a seminal book by Harvard Business School Professor Michael Porter who outlined the different factors that defined why countries succeed and why others fail.
Education featured heavily in Professor Porter's analysis. While the current focus for the government is on tackling our infrastructure and energy crisis as one of the key enablers to growth, improving our stock and quality of human capital is equally critical.
In his opening speech at the Oct 2008 DCCI 50th Anniversary Conference, Unctad Secretary General Supachai Panitchpakdi, when commenting on South Asia's 1.5billion population, one of the fastest growing in the world, suggested it could either be a demographic dividend or disaster the key determinant would be an effective education policy. The effectiveness in ensuring improved education across the spectrum from improved literacy to focused vocational training would be the determinant on whether the massive populations of countries like Bangladesh become its most productive asset or a growing burden and constraint.
Capital is a stock of wealth used to produce goods and services. Most often, by capital people mean physical capital: buildings, machines, technical equipment, stocks of raw materials and goods. But "human capital"- people's knowledge and skills- is at least as important for production, and at least as valuable to people who have it. The importance of the "human factor" in modern production is reflected in the distribution of income among people who own physical capital and people who "own" knowledge and skills. For example, in the United States in the 1980s the income received on knowledge and skills (through wages and salaries) was about 14 times that received on physical capital (through dividends and undistributed corporate profits). This phenomenon led economists to acknowledge the existence of human capital.
Many economists now attribute much of the economic success of the "Asian tigers" to their governments' commitment to public funding of primary education as the foundation for development. In 1960, Pakistan and the Republic of Korea had similar incomes but quite different school enrolment ratios30 percent in Pakistan and 94 percent in Korea. Over the next 25 years, per capita GDP in Korea grew to three times that of Pakistan. UNDP has estimated that if Korea's enrolment ratio had stayed the same as Pakistan's, its per capita GDP would be about 40 percent less than it is today (incidentally, in 1950 Bangladesh and South Korea had the same per capita GDP, but now differ by a factor of more than 50).
Governments spend public funds on education because they believe that a better-educated population will contribute to faster development. Employers pay for employee training because they expect to cover their costs and gain additional profits from increased productivity. And individuals are often prepared to spend time and money to get education and training, since in most countries people with better education and skills earn more. Educated and skilled people are usually able to deliver more output or output that is more valuable in the marketplace, and their employers tend to recognize that fact with higher wages.
A number of countries have achieved far greater improvements in human development than are usual for their income level, thanks to enlightened policies that address the needs of the broad majority of their citizens. Kerala state, in India, is an apt example. Despite quite low income and productivity growth since 1970, Kerala's citizens enjoy a life expectancy on a par with Hungary and literacy rates comparable with those in Norway. Social investment appears to be paying off. Kerala's annual growth rate in per capita income was almost twice that of India's average.
As Unesco has highlighted, equity issues weigh in the balance between public and private financing. Private financing of education often provokes heated debate. Yet, it is important to distinguish between levels of education. Some argue that students should assume greater costs for university education, which typically benefits individuals (in terms of wage potential). However, serious equity issues arise at the primary and secondary levels. Governments have clearly recognized their responsibility to provide all children with a quality primary education free of charge. The case of India illustrates these policy trade-offs. Households pay for more than one quarter (28 percent) of the costs to send their children to primary and secondary school. These fees pose a very real barrier for the children of poor families. Yet at the same time, households assume just 14 percent of the costs for university education, which typically benefits more well-to-do students.
Because economic and social returns to society are known to be higher for primary education than for other levels of study, most governments are committed to providing free access to primary school to all children. However, in low-income countries the public funds available for this purpose are often insufficient to meet the increasing demand of rapidly growing populations. These funds also tend to be allocated inequitably, with better education opportunities often provided to urban children relative to rural children, to well-off children relative to poor children, and to boys relative to girls. In some countries public financing of education favours the higher levels of study, benefiting mostly older, better-off children and thus exacerbating social inequity.
Even when primary education is accessible, poor children may be unable to benefit from it. Many of these children must work rather than attending school. Premature and extensive involvement in work damages their health and impedes development of their social skills, decreasing their future earning power as adults and perpetuating the vicious circle of poverty.
Turning to the importance of vocational training, some estimates put the combined remittances from overseas workers through official and unofficial channels at around $ 12 billion in 2008, which draws official foreign aid of around $ 1.2 billion. In a $ 90 billion economy, the contributions of the overseas community are clearly significant. By 2015 revenues in the manpower sector could reach US$ 30billion according to a recent Danida report. This will require a focused and targeted strategy on vocational training along with investment in HR consultancies.
The recently established National Skills Development Council will play an important role in ensuring that we have a focused and market-driven vocational training strategy that will hopefully maintain the ongoing growth in remittance flows.
In conclusion, there is little doubt that we need a careful assessment and renewed focused on an effective education strategy. The issues are complex and varied and cover the range of challenges from improving literacy levels and access to primary and secondary education, to more effective university education, especially in the sciences, along with demand-driven vocational training colleges.
A key issue is one of optimal sequencing, that is, assessing which reforms will give dividends most quickly. That should determine the timing and resource allocation of our education budget. On that issue, I still believe we should move away from the current obsession with BBA and MBAs from private universities and encourage more technology and vocational educational provision. I remain optimistic that this will help Bangladesh to improve its "competitive advantage" relative to other nations.
The author is the managing partner of Asian Tiger Capital Partners and can be reached at [email protected].