City AL leader Kibria passes away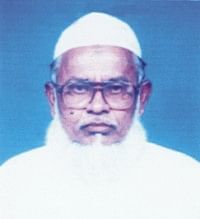 Alhaj Mian Md Golam Kibria, a freedom fighter, former commissioner of Dhaka City Corporation and former vice president of Dhaka city Awami League, passed away at his residence at East Tejturi Bazar in the city on Wednesday at the age of 66, says a press release.
He left behind his wife, two sons and two daughters and a host of relatives to mourn his death.
His namaz-e-janaza was held in front of the Awami League office at Bangabandhu Avenue in the city yesterday.
AL presidium members Abdur Razzak and Tofail Ahmed, acting General Secretary Syed Ashraful Islam, central leaders Abdul Mannan and Dr Mostafa Jalal Mohiuddin attended the janaza.