Information Commission bureaucratised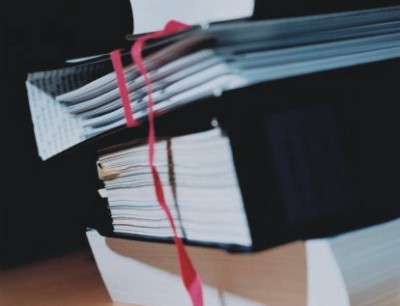 ON its July 14 Web posting (IFEX, International Freedom of Expression eXchange), the International Press Institute (IPI) hailed the enactment of Bangladesh's 2009 Right to Information (RTI) Act and the formation of Bangladesh Information Commission (BIC) as important steps towards recognition of the people's right to access information. The IPI also expressed its disappointment by stressing that the regime of exclusions in the Act is too broad and the scope of accessibility to information too restrictive.
Referring to the IPI delegation's December 2008 meeting with Sheikh Hasina, IPI Director David Dadge called on the government "to take all necessary steps to implement the RTI law so that it truly facilitates journalists' access to information and therewith promotes the people's right to know."
While talking to an IPI delegation at a separate meeting, Janakantha editor Toab Khan said: "The right to information law is a milestone in the country's history, but there are only four reasons for providing information, while there are 20 reasons for blocking information."
The 2009 RTI Act -- originally drafted and promulgated by the last interim government as the RTI Ordinance 2008 -- overrides all previous acts in whatever forms they existed. Many of us now wonder whether the government will dawdle in setting up the information delivery systems in government offices within the 60 days of the enactment of the Act, as required.
In his August 2 piece "Making right to information laws effective," A.N.M. Nurul Haque expressed his concerns as follows: "Many people are doubtful about the sincerity of the officials who have been assigned to provide information to people, as the officials are accustomed to acting as a barrier between the government and the people because of their bureaucratic background."
The concerns of Toab Khan, Nurul Haque and the IPI delegation have one discernible common element -- a suspicion about bureaucratic bungles in implementing the provisions of the RTI Act. The qualifications and experience of the three appointees in BIC simply reinforced and magnified that mistrust.
The appointment of BIC commissioners -- two bureaucrats (former EPCS and BCS officers) and one sociologist (university professor) -- appears to be, prima facie, a slapdash decision, one that may have been driven by political expediency of bureaucratisation of the commission rather than premised on considerations of appropriate qualification, experience and aptitude.
Bureaucratisation -- according to the German sociologist Max Weber (1922) -- refers to the organisation of political and economic administrative institutions created on the basis of the principles of a bureaucracy. It is broadly interpreted as a tendency to manage an organisation by adding more controls, adherence to rigid procedures, and attention to every detail for its own sake. It's no coincidence that bureaucrats everywhere are generally viewed as being antithetical to openness. Thus, there exists a clear disjuncture between their background and the nature of their job as members of the BIC.
Look around and you will see who heads over half a dozen statutory/constitutional bodies of the country -- nearly all are former bureaucrats. One may call this "politicisation" but I choose to call it "bureaucratisation" by appointing politically sympathetic former bureaucrats. Once appointed, they are untouchable during their fixed tenure of office. Naturally, politicians would like to appoint people who they believe would protect their interests when that comes in conflict with transparency and accountability.
Have we ever heard of a public official being reprimanded -- let alone face other disciplinary measures -- for serving his political master faithfully while being inefficient in delivering the desired services to the tax payers.
Aptitude, qualification, background and experience are among the important attributes the US Senate painstakingly examines in Senate confirmation hearings prior to confirming the president's nominees for appointments to all executive positions in the US government, including judicial, diplomatic and cabinet appointments. Serving the political interest of the party in power ahead of public interest will warrant immediate impeachment whoever he/she may be.
When our politicians refer to political appointments in the US government -- in a bid to justify politicisation -- they conveniently ignore delving into the grueling Senate confirmation process for eventual appointments -- no inexperienced and inept Tom, Dick and Harry have any chance here.
However smart, honest and sincere they may be, bureaucrats, because of the nature of their job, have little scope to develop or manifest themselves overtly as intellectually independent thinkers -- at least during their years of service. Obviously, when a political government appoints them in statutory bodies they are chosen not for their independent thinking and policy making aptitude but, rather, for their political pedigree and past subservience to political leadership.
I am utterly disappointed because the government could have appointed at least one journalist and one lawyer to assure all concerned about the proper checks and balances in the operations of the BIC. No one comes ahead of journalists when it comes to promoting the right to freedom of information and voicing public interest. You will never see such illogical appointments as in the BIC in any developed democracies in the world.
Finally, will the government and the BIC take it as a challenge to dispel the concerns and criticisms advanced by me, Nurul Haque, and all others concerned, through implementation of the RTI Act?
Dr. Abdullah A. Dewan, founder of politiconomy.com, is a Professor of Economics at Eastern Michigan University.