Main accused in Shuvo murder case still at large
Main accused in Shuvo murder case still at large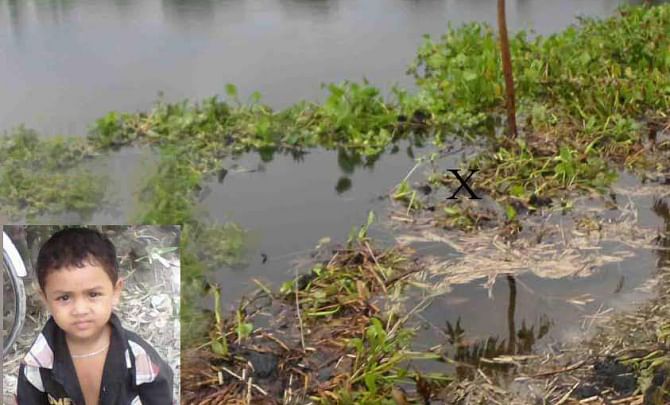 Four months have elapsed, police are yet to arrest the main accused in the case for killing a five-year-old boy after abduction in Sundarganj upazila of the district.
The victim was identified as Shuvo Mia, son of Ashok Ali Master of Balapara area in Sundarganj municipality.
Police are showing indifference to arrest prime accused Abdur Razzak and his aides, alleged the family members.
On September 8 last year, a gang abducted Shuvo from in front of their house and took him to an unknown place. The abductors then demanded Tk 15 lakh ransom from Ashok for his son's release, said police.
In reply, Ashok agreed to pay the money and asked the abductors to come to his house to receive the amount and tactfully informed the police.
Being informed, police encircled Ashok's house on September 10 and arrested nine people from the spot who went there to realise the money.
The arrestees are Ripon Kumar Shaha, Kabir Hossain, Harum Mia, Mostafizur Rahman, Majedul Islam Robin, Sumon Mia, Lablu Mia, Mrinal Chandra and Milton Khandaker.
According to their confessional statements, police recovered Shuvo's body from a marshy land adjacent to Balapara Eidgah the same night.
During remand, Kabir Hossain and Lablu Mia told the law enforcers that Abdur Razzak and Kabir killed the body on the night of September 8.
Contacted, Mozammel Huq, officer-in-charge of Sundarganj Police Station, said charge sheet in the case would be submitted soon.
Police are raiding different areas to arrest the culprits, said the OC.