Inspiring storytellers to join Daily Star's silver jubilee gala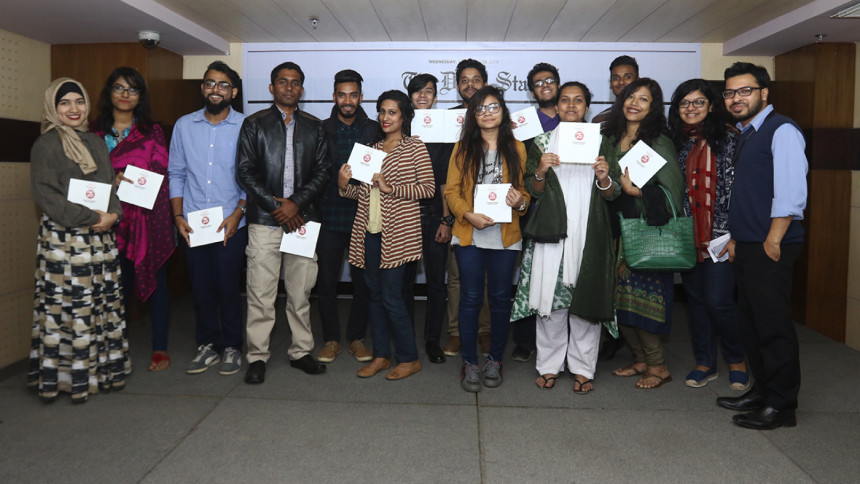 During 25 years of its journey, The Daily Star has unfolded inspiring stories and taken numerous initiatives to make a difference. In alignment with this spirit, The Daily Star arranged an online campaign marking 25 years of Journalism without fear and favour where online readers were urged to submit their inspiring stories.
With the hashtag #JoinTheJourney, a good number of young writers shared their stories of brave and noble initiatives.
Among the participants, 25 top writers gathered in The Daily Star Centre on Wednesday evening to express their write-ups and story behind those inspiring plots. 25 top writers will get the opportunity to attend the 25 years celebration ceremony of The Daily Star at International Convention City Bashundhara on February 5, 2016.