From Dhaka and Dirty Dialectics:
A Prose Poem in Seven Microcantos for Akhtaruzzaman Elias and Carol Villanueva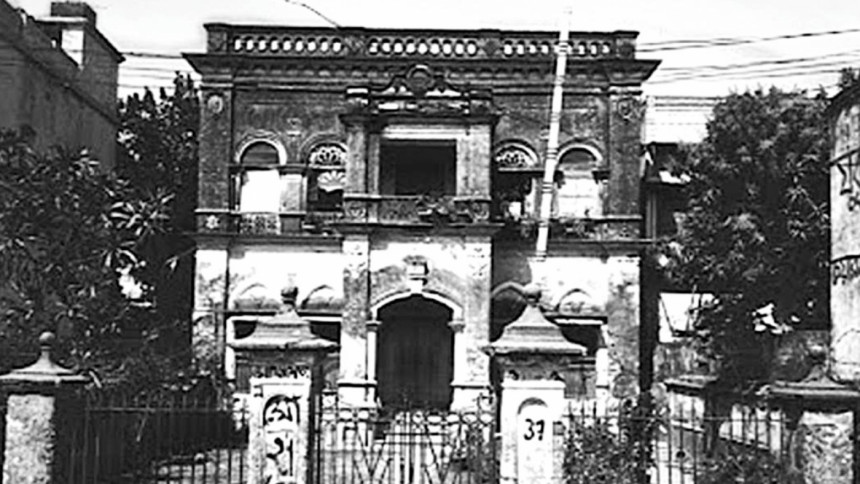 So where is history written/except in the poems? 

—Audre Lorde, Our Dead behind Us
They have told me I only talk about politics now.

—Ernesto Cardenal, Zero Hour
Microcanto IV
But, Dhaka, I hear your sepoy in the attic say, as he fashions his life after the size and shape of a solitude more tenacious than my father's faith, and I hear your schoolteacher's wife say, as she cooks a modest meal with greens and fish—maybe with a tang of lemon—for her husband, and I hear your young lovers say, as their bodies blast in a single burst of honey, and I hear your sentimental poet say, as he seeks to bandage the eyes of a crazy bull with a piece of red cloth, and I hear your painter say, as she draws an orange composed of peels of flame, and I hear your single mothers say, as they pick out lice from each other's hair, and I hear your professional cook say, as his knife goes gentle into the pulp of a lonely tomato, and I hear your driver say, as his ambulance wails like a wounded animal, and I hear your muezzin say, as he clears his throat before calling his community to prayers in the muhalla's mosque, and I hear your fortuneteller say, as he reads a fate-line curved like Zindabahar's second lane, and I hear your cobbler say, as he mobilizes his tools to set those out-of-joint shoes right, and I hear your studentleader say, as he argues a national case with ideas and guns, and I hear your apolitical intellectual say, as he contemplates the notion of nothingness, and I hear your lower-division clerk say, as he dreams of winning the lottery and making big bucks, and I hear your bureaucrat say, as he renders his files and papers infinitely hospitable to dust honored by time, and I hear your businessman say, as he sinks his big ass slowly into the cushion of his sleek limousine and bites deep into the round innocence of an apple, and I hear your announcer say, as the national radio punctuates a Lalon song with a soap ad: your class-lines are stronger than your blood-lines.
Does my hysterical and diabolical materialism bother your Board of Spiritual Advisors in the middle of their meeting or meditation?
Microcanto VII
Dhaka: On another register.
It's cool and funky for these American boys to read Mao's red books and sport Che's face on their T-shirts and even tattoo Malcom [sic] on their white skin. And they think revolution as a violent phenomenon begins with yoking together Marley and marijuana. And they discuss the current state of the proletarian movement over popcorn, Pepsi, and pizza. And they debate for hours the fine points of dialectics at Starbucks, while listening to jazz or blues, John Coltrane or Dizzy Gillespie. And they write haiku in the lower case to declare that they are new-millennium combatants in solidarity with their third-world brothers and sisters. And high on their coffeeshop praxis and monolingual internationalism, those revolutionaries-in-residence say, "Your English is excellent, Mr. Hussain!" I say, "So is yours and so fucking what?" And I continue: Is there any mention of Dhaka in your Che Made Easy or your Malcolm in Fifty Minutes? Do you know where Dhaka is? And their long answer is a silence standing like a nervous middleman between them and us.
Dhaka: You bore me sometimes, and sometimes you even get on my nerves, but—believe me—I've this crazy, crazy obsession with you. Probably I, too, can declare nothing but my love for you and churn out all those clichés or corny jokes about your hangups, your manners, and your shifting mood—indicative or imperative or subjunctive or dark or sunny or silly or frisky or whatever. Probably I, too, can psychoanalyze your six emotions, as the Chinese counted them: sorrow, joy, hate, love, pleasure, anger. Probably I, too, can write the saddest or happiest lines, whether on a hard-ass summerday smelling like burnt rubber or a rainy night offering love and its lyrical madness. Probably I, too, can get confessional and even a bit controversial, announcing that I romanticize you, idealize you, make a fetish of you, and even loan you out like Bollywood Hits, as many of your sons and daughters do under this different sky.
And even when I leave you and resort to this exile, a pseudo-exile, I return to you at every turn, while you keep returning to me both clean and dirty, making me guilty, morose, dissatisfied, happy, hopeful. Hopeful about change. For I see another world taking shape in your children's eyes: hear, hear the rage roaring in the silence of Kalim-the-kamla and Sakhiman-the-sweeper.
Azfar Hussain teaches Liberal Studies/Interdisciplinary Studies at Grand Valley State University, USA and is Vice-President of the Global Center for Advanced Studies (GCAS).