All you need is your own weight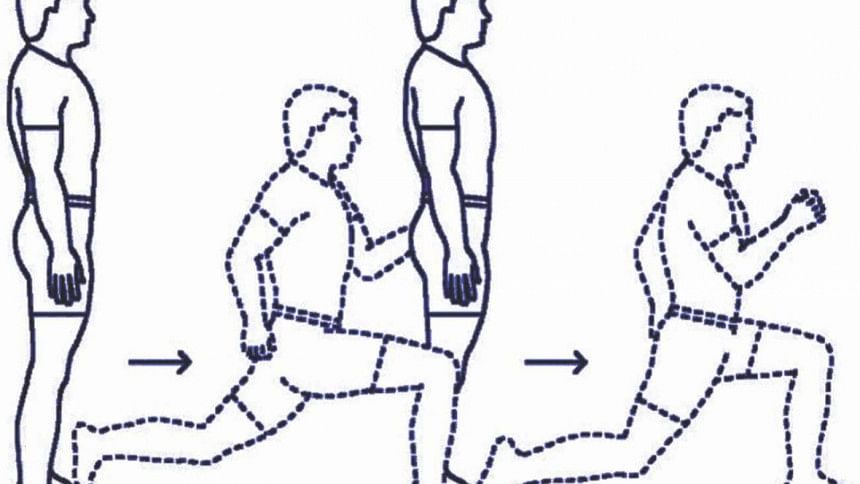 "Alternative" is one of my most favourite/frequently used words. I'm down for anything "alternative" – theories, medicine, lifestyle, etc., anything but "alternative facts". Bodyweight exercises are efficient alternatives to weight training. In this instalment, I'll go over a few such exercises that are quite effective in whipping you into shape.
Push-ups

This is the most basic of bodyweight exercises and yet, arguably, the most potent. 'How many push-ups you can do' has been a definitive marker of one's physical fitness. The standard push-up activates nearly every muscle in your body, which yields far more than toned muscles and increased endurance. As you lower yourself to the floor, your back muscles are effectively stretched, and as you push yourself to the starting position your biceps obtain a full stretch. 
Lunges

Squats are great, but the fact of the matter is that your legs were largely designed for mobility. In fact, most of the work your major leg muscles perform are to move you from point A to point B. Lunges work your whole lower body in a mobile fashion. They are also great for making your heart rate skyrocket and improving stability in the hips and knees.
Bicycle crunches

These crunches create fire in the core because they require deep abdominal stabilisation and rotation. They also activate more muscle fibres in the rectus abdominis ["abs" in noob language] and obliques [which form that "V line"] than a standard crunch.
Each of these exercises pits your entire body against gravity. The most functional strength you can ever build is the ability to move your entire body in relation to the earth. It also ensures that every ounce of your body weight is used to create as much tension in the target muscles as possible.
These exercises will challenge your skill level. Designing a routine around these exercises should be easy. You can do a full body routine with 3 sets (10-12 reps) of each 

exercise.