Quality attire by fine threads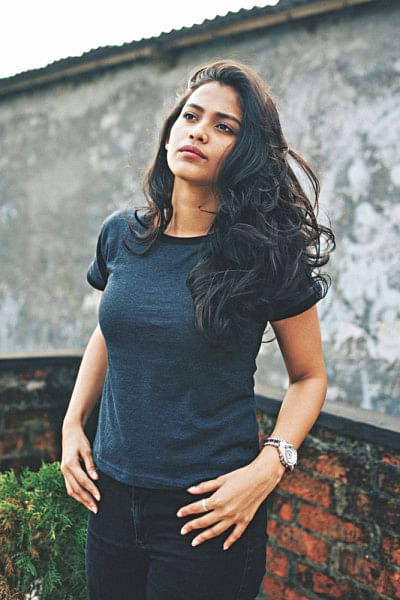 Fine Threads is made for Bangladesh, in Bangladesh.
"Fine Threads" is an online store that offers T-shirts of the finest quality. They aim to break the stereotype of clothes offered online, which simply does not do justice in terms of design and quality of product. This will initiate the craze of online shopping, as they promise very affordable yet good quality T-shirts. 
Why "Fine" Threads? They say that it is so because the company takes meticulous care to provide quality material they can source. They handpick the fabric, and oversee the production. Rigid quality control is what pumps the blood of this rising fashion brand. 
Zubair Rahman of Fine Threads gives us an exclusive sneak-peek on what to look out for in their Winter collection. 
"This winter we will be bringing you Bomber jackets for the men and Cropped bomber jackets for women, which will be the highlight of our entire winter campaign, other than that, we will have the market demanding Full Sleeve baseball Tee's, there will be some many more surprises with these as well," said Rahman.
He also gives more insight on the brand, "We will have a fantastic e-commerce website by November, courtesy of Arektu.com, already we have a fantastic team, together with the fashion sense, technology and innovation we will be staying on top of the market."
Finer Threads is working hard towards becoming the finer brand and stand-out in the market in the online shopping scene in Bangladesh.
The specifications of the Tees are very intricate details with proper size charts, and prices of the Tees range from Tk 200 to Tk500 with a delivery charge of Tk 60 only. 
For more information, log on to: facebook.com/pg/fineThreadsBD/ posts/?ref=page_internal
 

Photo courtesy: Fine Threads