Throw on Some Throw Pillows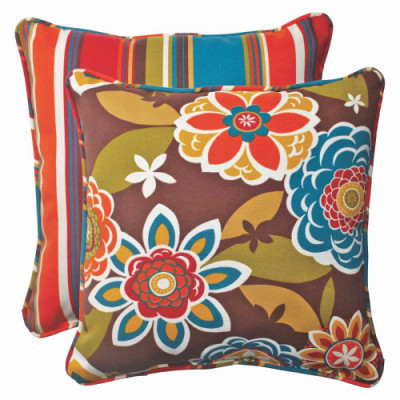 Decorating couches with pillows is something we all do, but why not decorate everything with them too. By everything of course we mean beds, floors, and seats. Throw pillows as they are called are because you can simply throw them place to place to add some colour and comfort within a budget, while making it look homely and decorated. 
Throw pillows can be found in all sizes and shapes and in numerous prints and textures and are widely available everywhere you look, which makes them so versatile to decorate with. 
When decorating solid coloured couches, mix and match prints and textures. Textures could be anything from fur to burlap as long as it gives volume. In like manner go with solid coloured pillows when decorating printed couches or bed sheets. Add on some tassels or lace to the solid colours for a touch of texture. 
When it comes to floors, go with the largest pillows you can get your hands on, then choose patterns or prints according to the background of your floor or rug. Simple wooden chairs or office chairs can also get that lift when you add on some pretty pillows, not to mention become more comfortable. 
By Anisha Hassan 

Photo: Collected