Wonderful sweet treats
Cooking with children can be messy, and fun too! While baking from scratch is a hassle, using premade ingredients is always a relief, especially for parents. In the midst of juggling house chores and work, a little assistance in the kitchen can make the experience enjoyable for children and parents alike.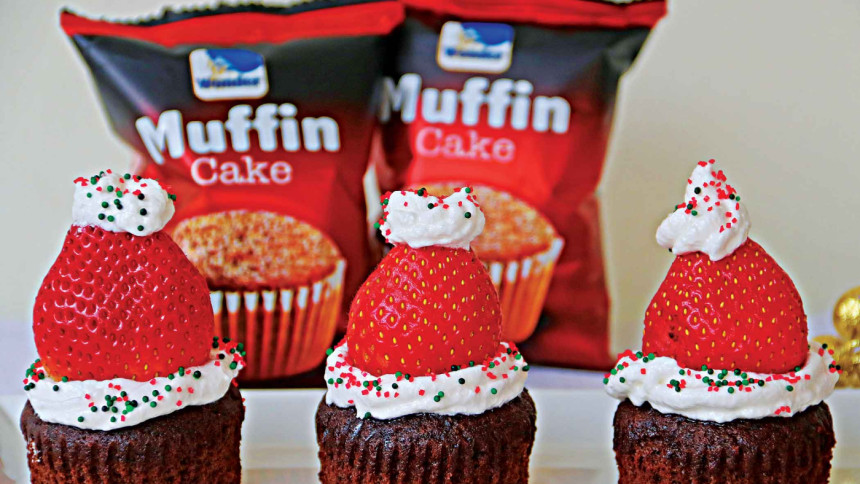 Wonder Muffin Cake, a delectable sweet treat, works as a great base for a variety of recipes. The dense and decadent muffins are a great snack on their own, but the following items made using Wonder Muffin Cake can be used to whip up easy and delicious treats in no time. Get your children involved here because these recipes require a sous chef!       
S'MORES MUFFIN
Ingredients
7 packs Wonder Muffin Cake
1 egg
¼ cup icing sugar
1 tsp vanilla essence
7 mini-cookies for garnish
Method
Separate the egg white from yolk and start whipping the egg white inside a large bowl on medium speed. After a couple of minutes when it reaches a gloopy consistency, add in vanilla extract. Turn the mixer to high and gradually add sugar by the spoonful, incorporating well after each addition.
Within 5 – 7 minutes, the meringue should have stiff peaks. Scoop the mixture into a piping bag and pipe this over the muffins. Using a blowtorch, slightly toast the meringue frosting on the sides. Tuck in a little cookie or chocolate disc for garnish.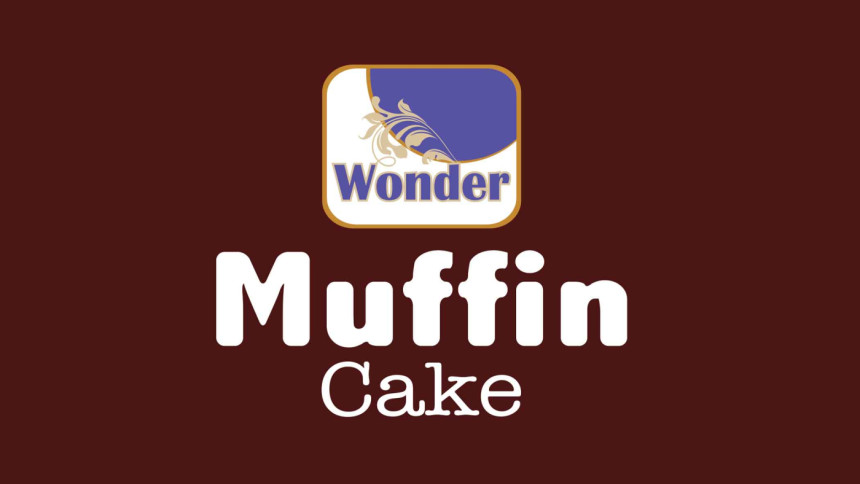 CHOCOLATE TRIFLE
Ingredients
6 packs Wonder Muffin Cake
2 cups heavy cream
½ cup molten chocolate
½ cup icing sugar
Chocolate chips for garnish
Method
In a large chilled bowl, pour one cup heavy cream and whip on medium speed. After 2 – 3 minutes when it is at the soft peak stage, gradually add a quarter cup icing sugar and continue to whip on high. Once all of the sugar is incorporated and stiff peaks form, stop whipping immediately.
For the chocolate variant, repeat the process until it has soft peaks. Gradually incorporate half the quantity of sugar and chocolate and beat on high till it forms stiff peaks. Crumble six muffin cakes and add the remaining amount of chocolate to this. Layer the three components in your serving dish atop each other and finish off by sprinkling chocolate chips.         
STRAWBERRY SANTA
Ingredients
8 packs Wonder Muffin Cake
8 large strawberries
50g unsalted butter
100g cream-cheese
½ cup icing sugar
1 tsp vanilla essence 
Method
Trim the top of each muffin to get a flat top and chop off the leafy part of strawberries to attain the same. To make the cream-cheese frosting, beat butter and cream-cheese together until soft and creamy. Add in vanilla extract and gradually incorporate sugar little by little until fully combined and scoop this mixture inside a piping bag.   
In order to assemble, pipe the cream-cheese frosting atop each muffin. Use this as a glue to place the strawberries on top. Add a small dollop of the frosting to the tip of each strawberry to represent a Santa Claus hat. Garnish with colourful sprinkles to add a festive touch.  
CAKE POPS
Ingredients
8 packs Wonder Muffin Cake
¼ cup chocolate frosting
1/3 cup white chocolate chips
1/3 cup milk chocolate chips
2 tbsp coconut oil
2 tsp milk
Sprinkles of choice
Method
Add 1 tbsp coconut oil to milk chocolate chips and heat this in the oven for 20 seconds. Take it out and stir – repeat the process until the chocolate is entirely molten. Do the same with white chocolate chips and stir in a splash of milk after heating it for the final time. 
Crumble the muffin cakes into fine crumbs and add chocolate frosting to it. Mix these two elements well to get a moist and fudgy mixture that comes together when pressed and roll these into little balls.
Dip the cake-pop sticks into molten chocolate and then insert them halfway inside the balls – leave them in the refrigerator for 15 minutes. After that, coat the cake-pops entirely with molten chocolate and garnish with colourful sprinkles while still warm.   
Photo and food: Fariha Amber