On the winding N2 highway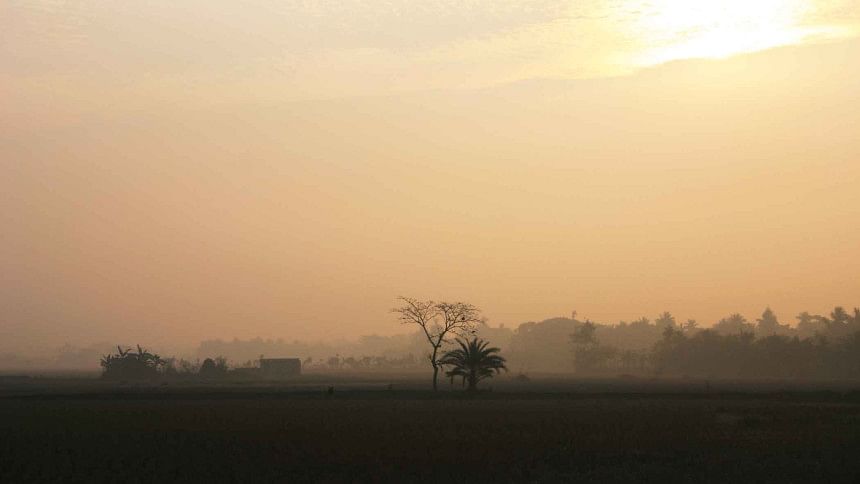 Bangladesh is gorgeous in Monsoon; the trees are happy sporting their green foliage, and the cloudy sky gives a respite from the stifling summers. The incessant rain or even the light drizzle quenches the scorched brown earth and our parched, fatigued souls.
I am sure you all will agree with me that once you reach the outskirts of our beloved metropolis Dhaka, Bangladesh becomes even more beautiful. The change in landscape gives us an instant relief; the rolling fields of paddy reaching onto the horizon, the crop in season swaying in the breeze — these undoubtedly make us relive the golden Bengal synergy.
I love monsoon; so much so that I will always go on a long drive on my favourite highway, route N2 towards Sylhet or Habiganj or Sreemangal, simply to hear the sounds of the rains.
N2 is shaded on the either side by a canopy of foliage from large trees. As soon as you cross Narsingdi or enter the municipality, you will find villagers sitting by the roadside in makeshift bamboo stalls, selling seasonal fruits or vegetables grown on their homestead. Pineapple, coconuts, local dates, and so many other interesting bits and pieces of their livelihood are on display for you to buy.
Just this weekend, I went on this romantic ride on N2 highway and fell in love once again with our nature. It is the season of the lotkon, a sour-sweet fruit in lime yellow colour with a faint rusted orangish hue. Found in Narsingdi during rainy season, lotkon, which contains high amounts of vitamin B, is called Burmese grape in English, and scientifically called Baccaurea motleyana.
The roadside bazars were filled with a bumper harvest of lotkon this time around, and the heaps of the lime yellow stacked in mounds lend the rain-soaked bazars a beautiful yellow light.
Going towards the outskirts of Narsingdi, the scene changes like that of a theatre; as if you are watching a drama staged by Monsoon itself.
The bazars are piles with kakrol, the lesser favourite emerald green spiky vegetables. The villagers, sitting in vans, were carrying baskets full of kakrol or Teasle gourd, as it is called in English. The bright green vegetable, which is not liked by many, is actually divine in taste once cooked in a light soup with potato and carp fishes.
It can be made into fritters also, but the hot favourite, especially with farmers is its bhorta or mashed recipe, seasoned in mustard oil, onions, and green chillies with a dash of salt. However, the trick is to poach it, while boiling rice, until soft; the starch adds an extra flavour.
The villagers are simple and will not go the extra mile to sell to you in retail. They are in the market to sell the harvest to middlemen or wholesale dealers. You have to look around a little to find the farmer's markets selling fresh vegetables and fruits.
Retail therapy or not, these long rides are indeed soothing and we must indulge in these whimsical rides just to keep the spirits high.
This week is special here at Star Lifestyle, because we are celebrating 100 years of Dhaka University. Read our exclusive stories, watch our interesting videos on DU alumni reminiscing about their days in the university. And all these, while romancing monsoon.
Photo: LS Archive